Temporary brand worlds
We get to the heart of a brand at exactly the right moment. At exhibitions, events, congresses and conferences. The approach we apply is just as individual as it is flexible, and always perfectly complying with our clients' specifications. We develop high-quality precisely tailored solutions on the basis of customised components, system-based modules, and client-specific construction kits. And naturally always combined with comprehensive advice along the whole process chain. And if necessary, also married to skilful improvisation.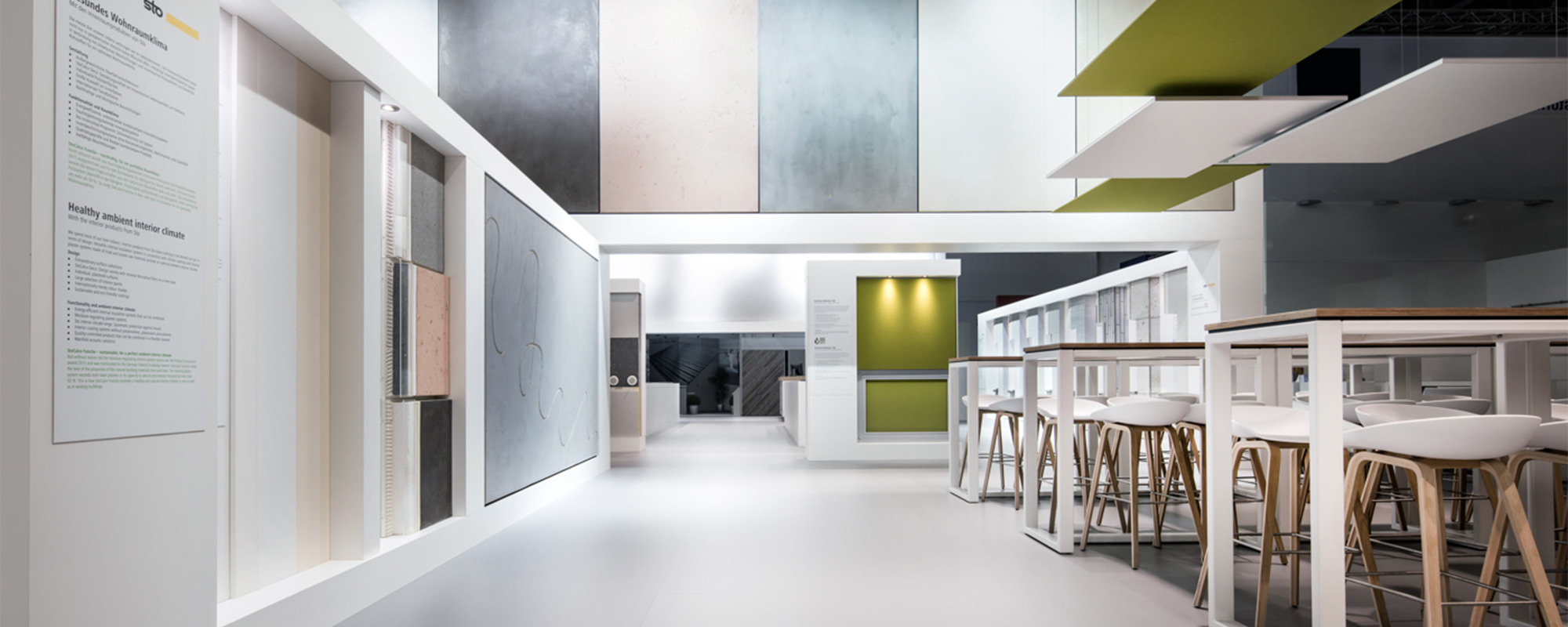 Trade fair constructions
The exhibition stands realised by us create room for the professional presentation of brands, and help bring people together for useful discussions. The way in which projects are implemented is almost unlimited: single or multi-storey, customised or system-orientated, simple or complex. And we always use the available area extremely efficiently. The intelligent use of lighting, furnishings and materials creates the appropriate atmosphere, whilst the integration of innovative technological elements generates the digital added value.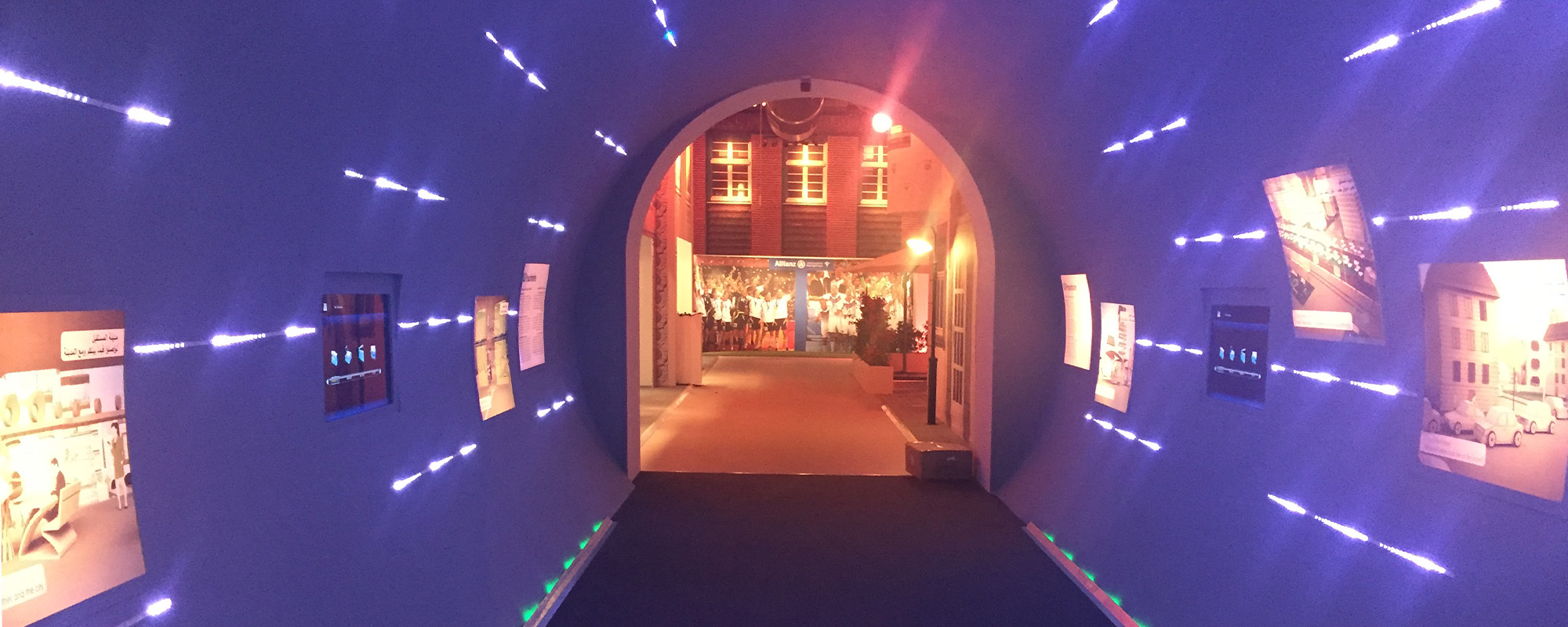 Events
We create the framework and space for successful events ranging from product launches, housing fairs to roadshows. This means that we not only act quickly and reliably, but also have all of the details in mind – from project development to procurement, and from furnishing all the way to implementation. This gives our clients the time and the space to look after the most crucial aspect: their guests.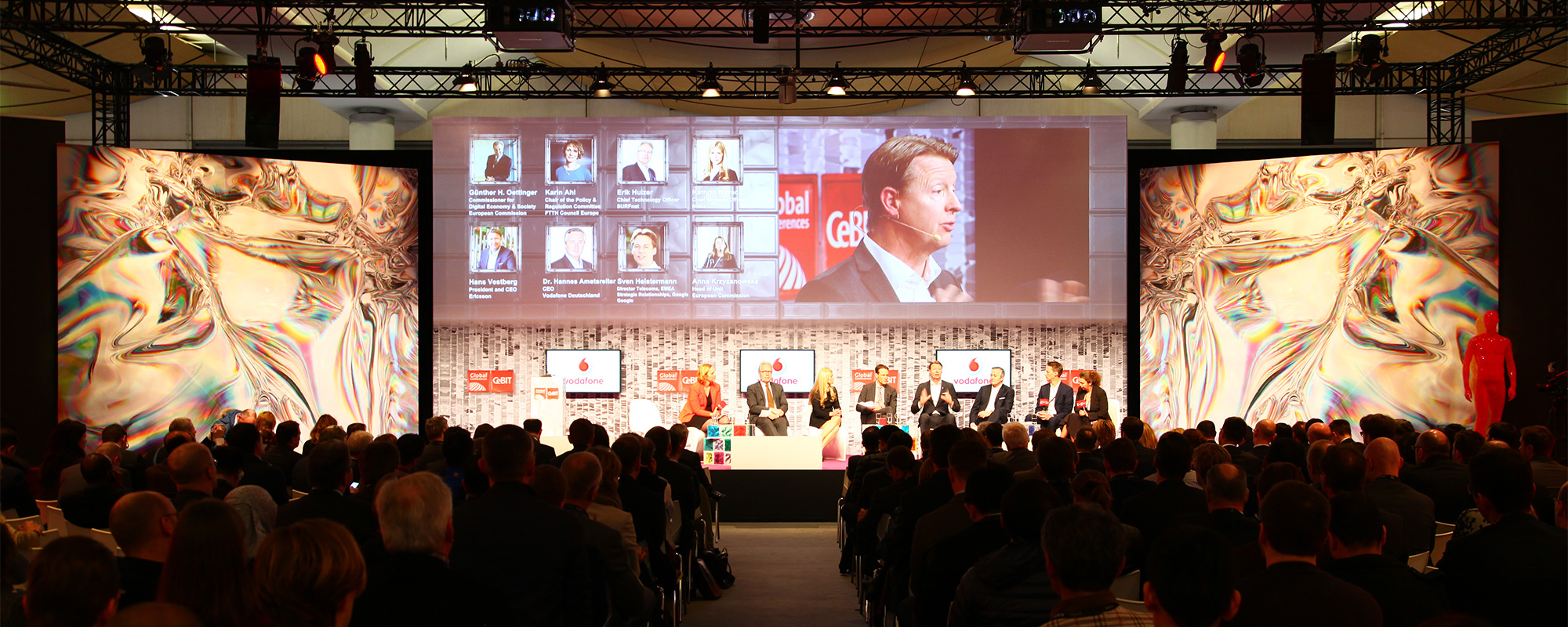 Congresses and conferences
Our services in the congress and conference sector are focused on the smooth running of each event. We ensure that the technical discussions and personal meetings can develop without any interruptions – to achieve the objective of the event. When looking at the project development, media equipment and implementation, we always keep a very close eye on technical functionality and equipment safety aspects.
Our process
Project development
Project development includes detailed communication on the purpose of the project as well as co-ordinating all of the realisation phases. It is one of our priorities to ensure that our customers deal with the same contact throughout the whole process from end to end.
Planning
Draft planning and visualisation supplement our services depending on the type of project. For the execution planning, the technical elaboration of the project is run on CAD/CAM systems. The proper realisation of the plans and ideas then takes place in close co-operation with manufacturing and production planning.
Production
Ultra-modern production technologies are just as much part of the production process as traditional craftsmanship. Their clever combination guarantees the high quality realisation of the plans. In addition to our own production, the use of system components and rental furniture ensures flexibility and cost optimisation.
Logistics & assembly
The smooth management of aspects from production to order picking and to the packaging of all products, individual components, and consumables – combined with the rigorously planned organisation of the logistics – is the basis for rapid uncomplicated assembly.
Storage & maintenance
The proper examination, maintenance and storage of reusable components are naturally an integral part of the overall process.