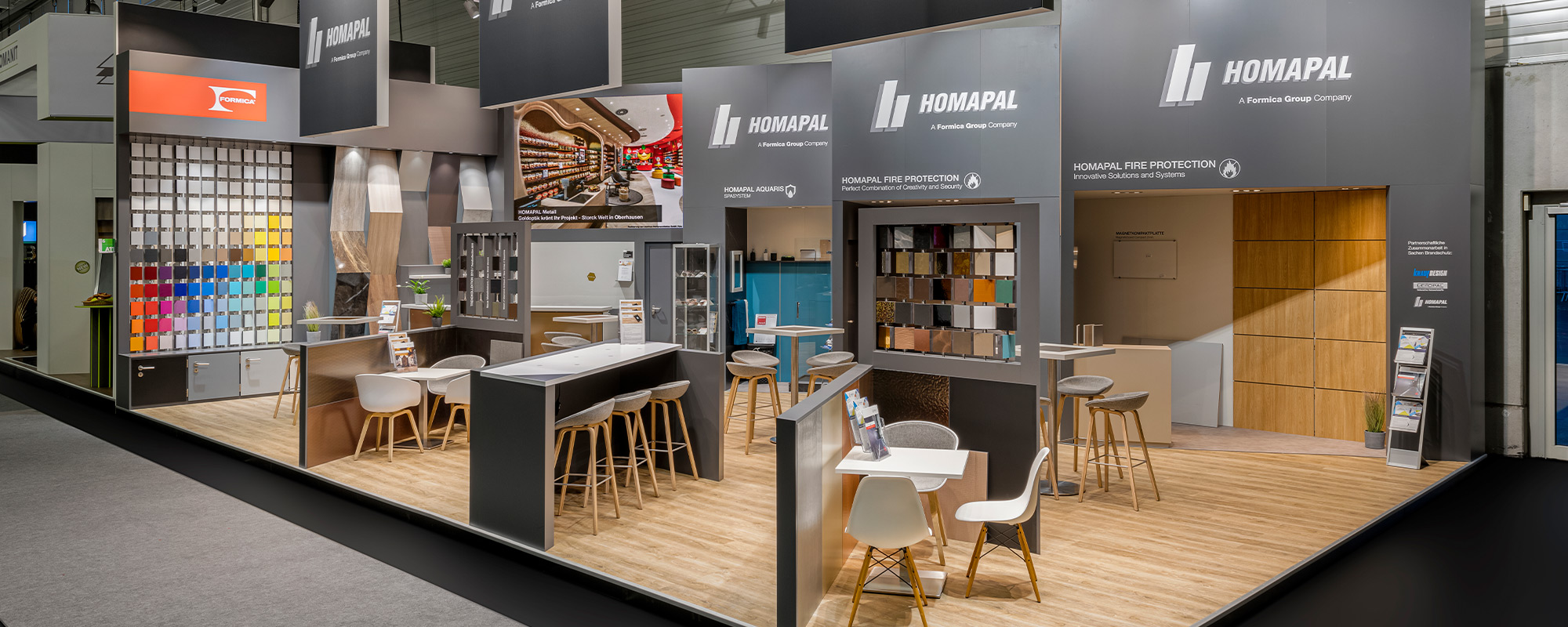 Products to touch and examine
Homapal at Interzum 2019 in Cologne with a new stand.
The concept brought across Homapal's spatial concept philosophy. The range of products was presented in various application examples. Almost all of the surfaces were Homapal products or integrated separate product examples. The various implementation possibilities were cleverly realised in product panels which simultaneously acted as room dividers.
This enabled visitors to not only touch and examine the products, but also to see them being used in realistic applications.
An LED wall above the bar was another highlight providing a large display of various spatial concepts using Homapal products.
Service: eption, project management, engineering, production, logistics, assembly, storage
Concept: ZEISSIG, Laura Feuerhake
Space: 104 sqm