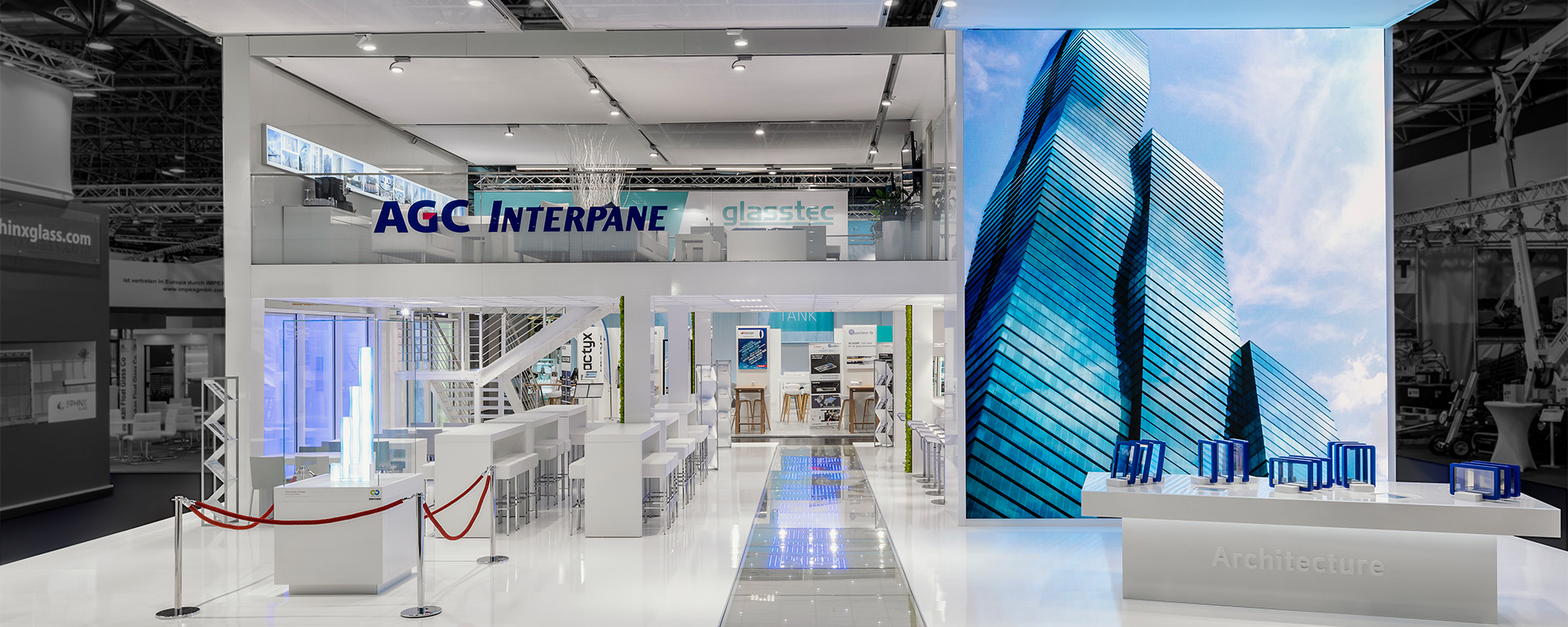 Designing with glass
Product presentations par excellence: 200 sqm of glass surface integrated as part of the stand construction material. As on many occasions in the past, we have again used numerous Interpane products in the facade of the two-storey stand at the Bau show in Munich and the Glasstec fair in Düsseldorf. In addition to the facade, Interpane glass products were used to realise the 13-m-long glass catwalk with integrated LEDs running through the middle of the stand, as well as in wall and balustrade constructions.
The trade fair stand also featured a larger number of multimedia effects at Glasstec: the new "Coating on demand" service was visualised in a film shown on an almost 6-m-high LED wall, as well as presented three-dimensionally in a 1:300 architectural model.
We also implemented a clever idea on the functional side: we installed a dumb waiter (a small supply elevator) to link up the kitchen on the ground floor with the lounge and meeting rooms on the first floor.
Service: project management, engineering, production, logistics, assembly, storage
Concept: visionate & ZEISSIG
Space: 240 sqm, partley double-storey