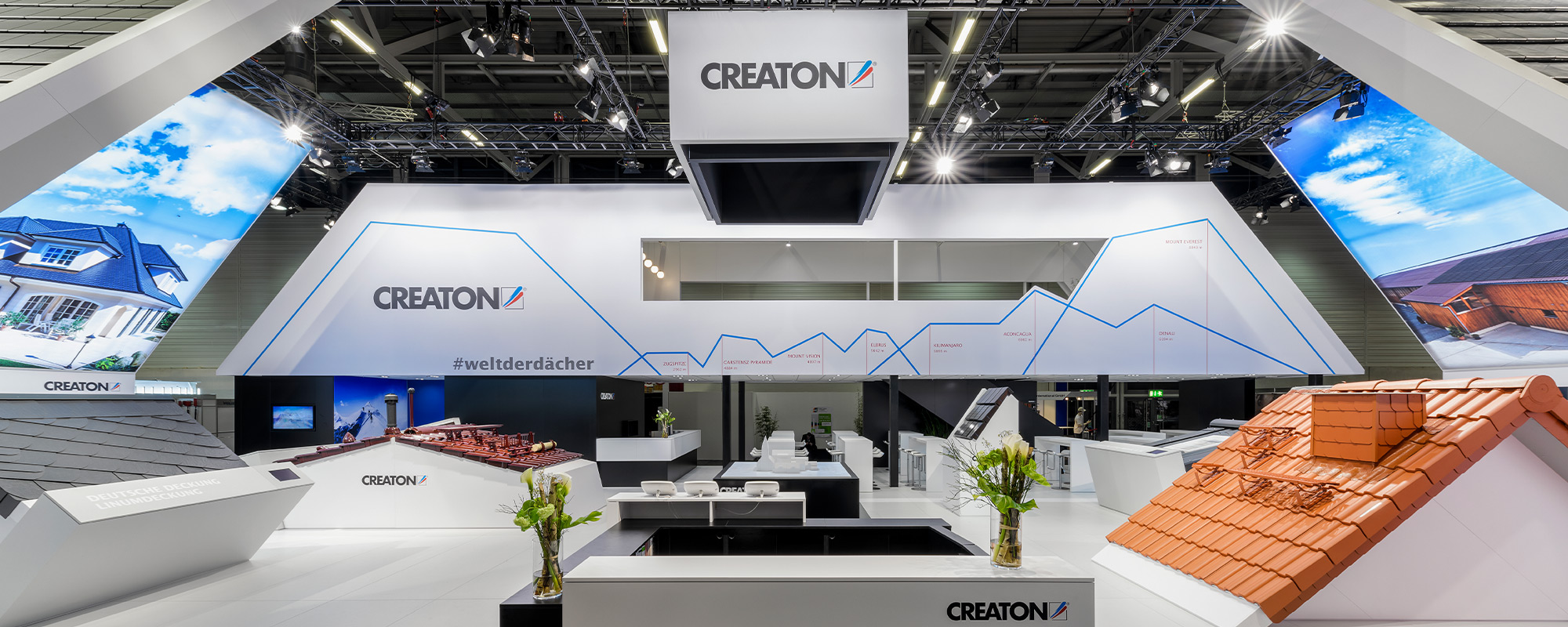 World of roofs
"Bringing the best solutions onto the roofs of our clients" was the slogan behind the trade fair concept for the Dach & Holz 2018 show.
The two-storey stand satisfied the mission by integrating the products. From the slopes of the two-storey structure, to the impressive "Stand abutments" positioned at the fringes of the stand, all of the products were presented as they would be seen on a roof.
The various high-quality product displays were also constructed to look like sloping roofs to present the products as realistically as possible, as well as enabling them to be touched and examined.
Back-lit graphics, a large lounge on the top floor, and practical function rooms completed the design of the stand.
By being used on many occasions, we achieved a high level of re-use of the components involved, despite creating completely customised concepts.
Service: project management, engineering, production, logistics, assembly, storage
Concept: Benz & Ziegler
Space: 357 sqm, partly double-storey