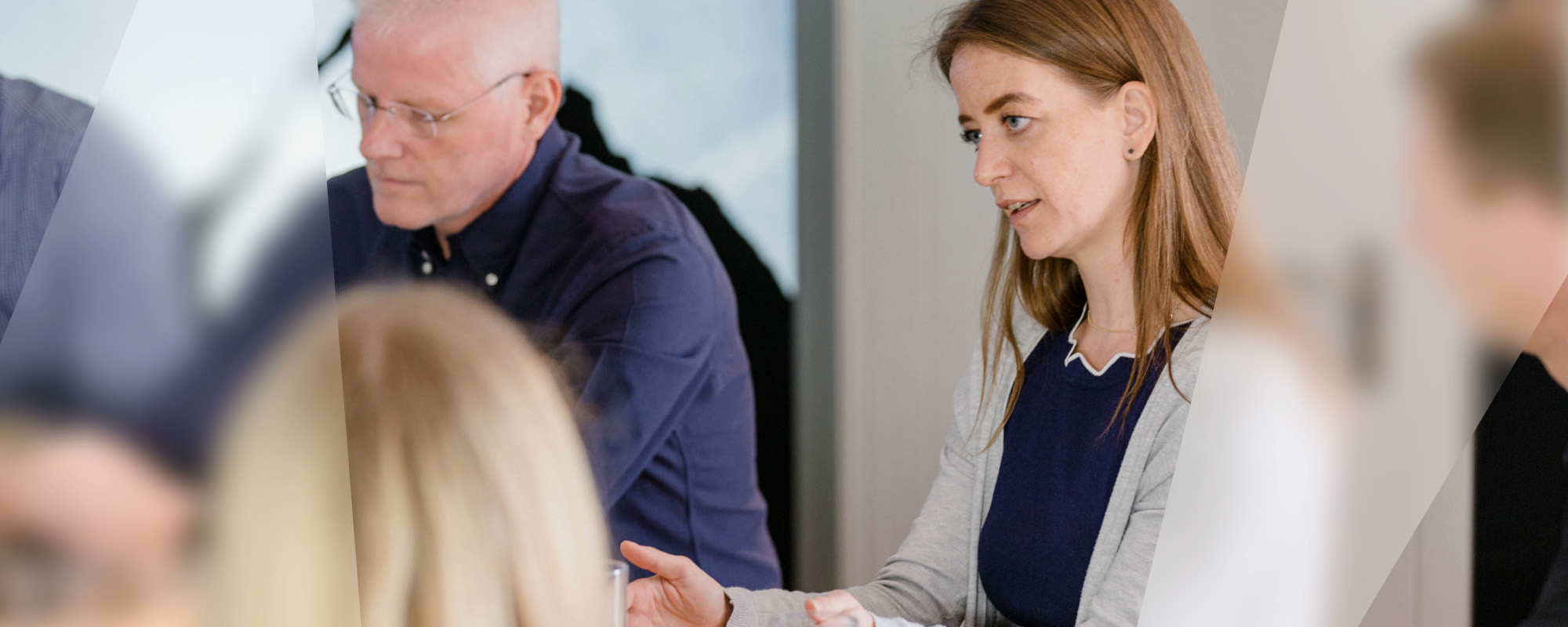 Who we are and how we work
We are a second and third generation family-run business. The things that characterise us as a family are also reflected in the company: we work together without regard to age barriers, because experience and the enjoyment of innovation mutually strengthen one another. Every one of us is an expert in their own field, and when everyone works together, this sets great things in motion. We are at home in Völksen in the Hannover Region, and value the exchange of experience and co-operation with our (international) partners. We bring alive our traditions at the same time as being open-minded to new ideas.
Our History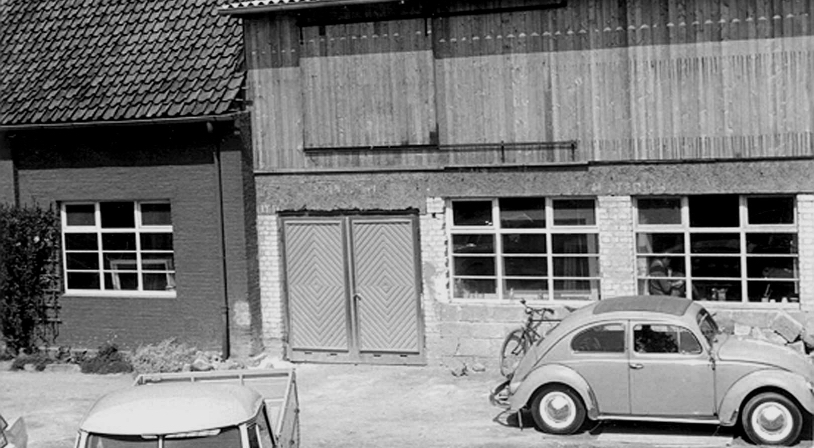 1960
The beginnings: founded as a joinery and interior construction business, our first company premises were in a converted barn in Völksen near Hannover. And even though this was quickly followed by a new building, we have always remained faithful to the place where we started.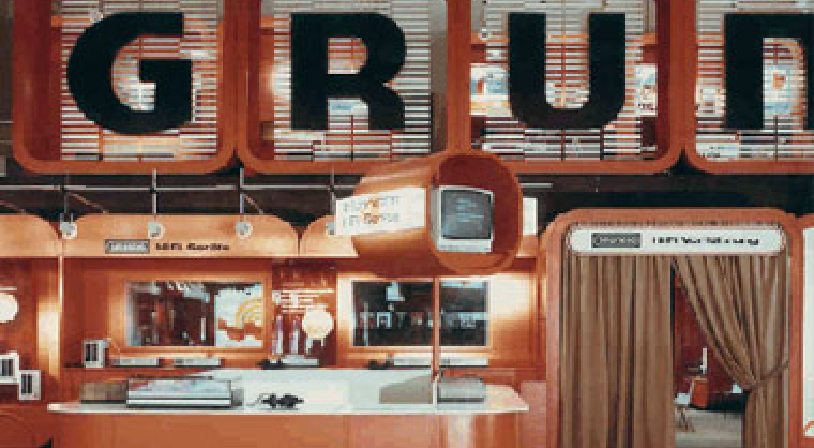 1971
The first specialisation: thanks to the regular realisation of major trade fair projects, we win orders from big name companies such as Grundig, Xerox and Continental, and work for them very successfully for many years, in some cases right up to the present day.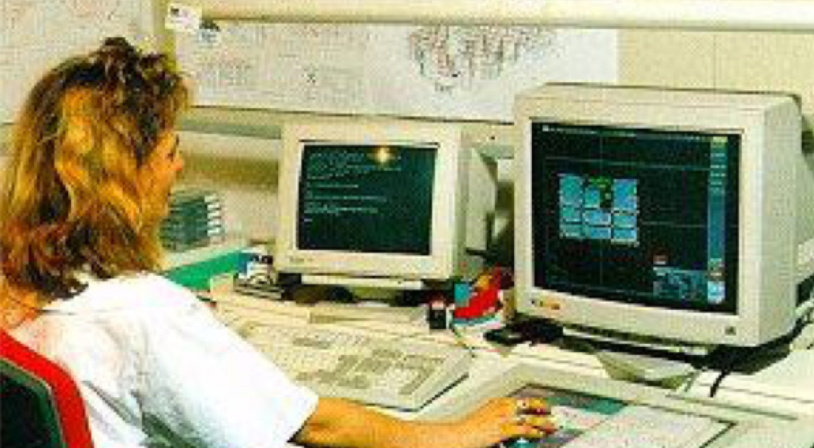 1984
Open for innovations: we are a founding member of OSPI which launches in 1984, a global network of trade fair construction companies. A partnership which subsequently helps us realise many successful international projects. We introduce the first CAD workstations in 1988.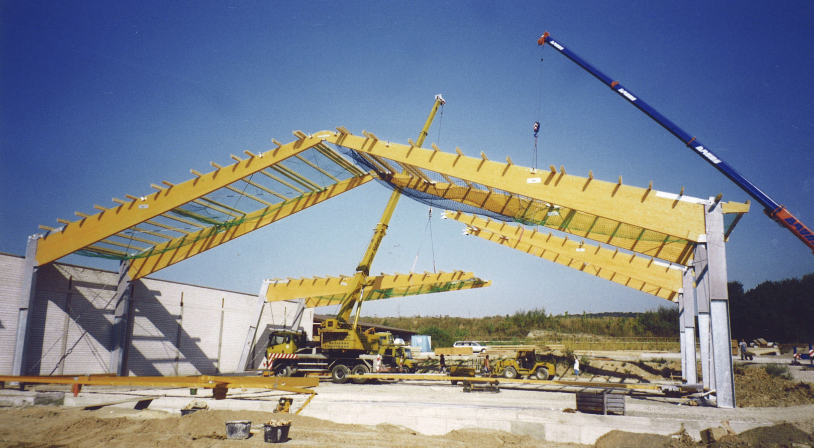 1997
We grow further: as demand expands, there is also a need for additional production and storage areas. We construct a new building in Völksen to expand and optimise the storage capacities.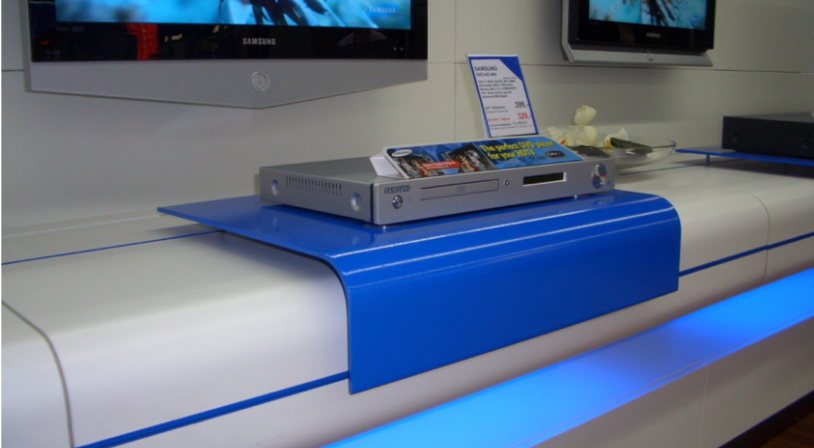 2004
The second specialisation: we expand our services to include stationary brand worlds, and develop the first shop-in-shop concepts for Ritzenhoff and Samsung. This division grows rapidly and develops into an independent discipline alongside trade fair construction.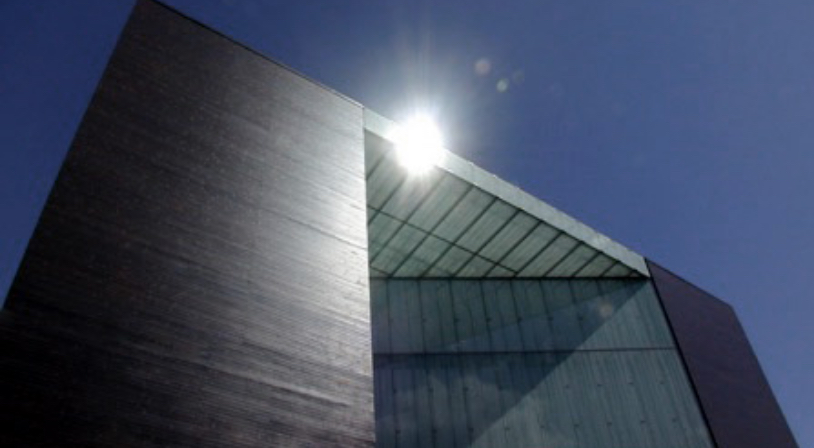 Outlook
Hello future: we are preparing ourselves for tomorrow by already looking for new partners today, promoting close co-operation, and integrating younger generations. Naturally, the future will also continue to see us investing in new technologies, software and the expansion of our brand.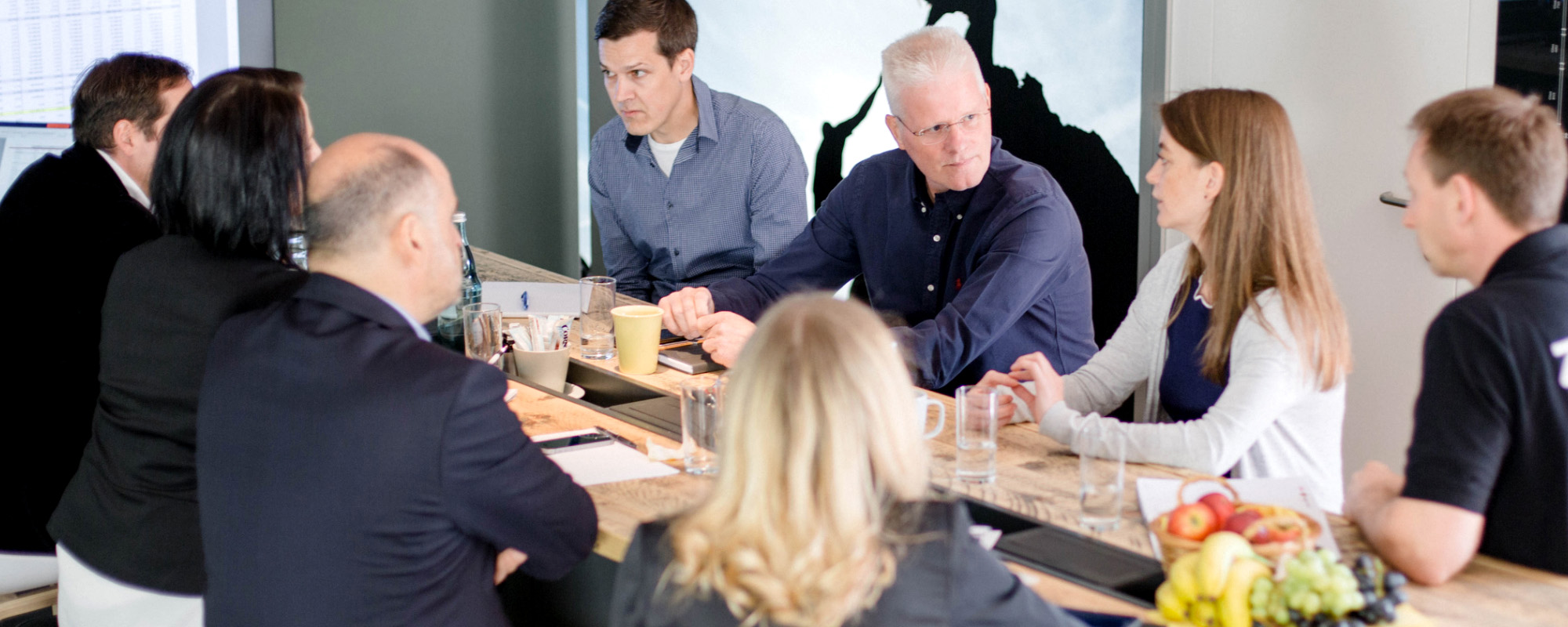 Our team
Our team currently consists of over 75 full-time employees with a wide range of expertise, including joiners, designers, wood engineers, economists, storage experts and interior architects. This know-how – boosted by experience and personal skills and talents – is our strength, and the foundation for our ideas and solutions.

Our global partnership network
Designed here, built there – the claim of the OSPI network of which we are a founding member, sums up the basic idea behind our global partnerships. And it has lost none of its validity even over the 30 years of its existence. Quite the reverse: the smooth realisation of exhibition stands world-wide in co-operation with our international partners is more up-to-date than ever today, and a service which we are very happy to offer our clients.
This is because the advantages and opportunities are clear for all to see: it makes it much easier and cheaper to maintain an international presence with one's own company. Working with our partners on site makes it easy to transcend country-specific restrictions, local challenges, and language barriers. At the same time, we as the contact, can bundle all of the competences, and be right where our clients need us.
The OSPI network (Octanorm Service Partner International) of which we are a founding member when it launched in 1984, is now the biggest trade fair construction network in the world: over 141 partners in over 40 countries make it possible to plan at home and be present world-wide. OSPI is thus a full service partner which simultaneously offers country-specific expertise and dependable high-quality standards, and therefore also stands for a high degree of credibility and many years of trustworthy co-operation.
Our second international partner network is IFES (International Federation of Exhibition and Event Services). All of the businesses co-operating within IFES have signed the IFES code of conduct – a kind of constitution which regulates co-operation within the whole network. Therefore, when an IFES partner serves the clients of another member company, both the client as well as the member knows that they are working together with a company boasting the highest standards of quality.
We think about tomorrow
We like to take on responsibility, not only for our customers and projects, but also for the future. Sustainability therefore already has a long tradition in our business, and is firmly anchored at many levels within the company.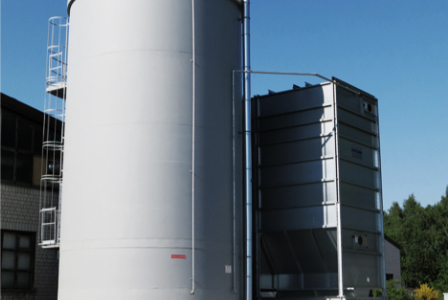 Closed energy cycles
In addition to harnessing the sun via our photovoltaic plant as the cleanest form of energy, we can also completely avoid the use of fossil fuels thanks to our combined heating, air extraction and thermal recovery plant.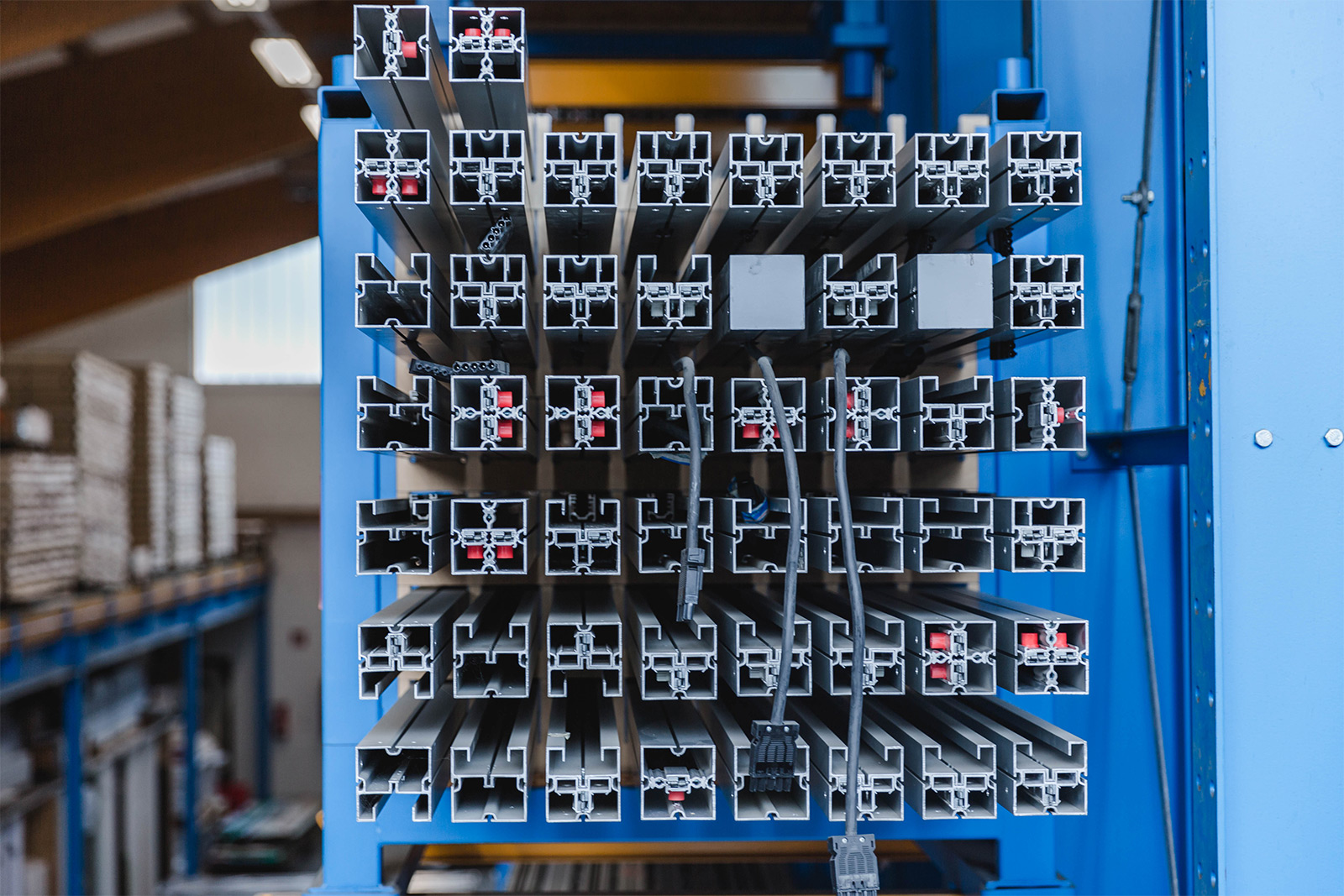 Intelligent & reusable systems
The modular systems we have developed, and the components we use, satisfy all the requirements of sustainable construction, and can be almost completely recycled or used for energy generation at the end of their long service lives.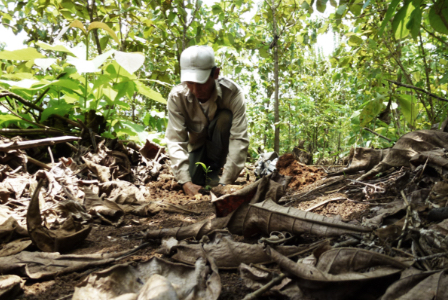 Promoting social-environmental projects
Together with other companies from the sector, we set up the FAMAB foundation to promote projects covering environmental protection, vocational training, science and research. The first concrete measure is the reforestation of a 100,000 sqm area of clear-felled forest in Panama.
Our clients
The wishes and requirements of our clients are the drivers of our actions. Our aim is to provide optimal support for all projects and plans. We therefore value the personal relationships with our clients very highly. We are naturally also delighted to acquire new clients, whether they are medium-sized enterprises or global businesses, from entertainment electronics to retailing. This is because our many years of experience have made us familiar with companies of all sizes and from a wide range of sector.