World Exhibition Stand Award Finalist
At this years EuroShop the Finalists of the World Exhibition Stand Awards were announced – and we are one of the Finalists! We know that we already spread this news, but today we want to give you a little background story of the event and project we have submitted.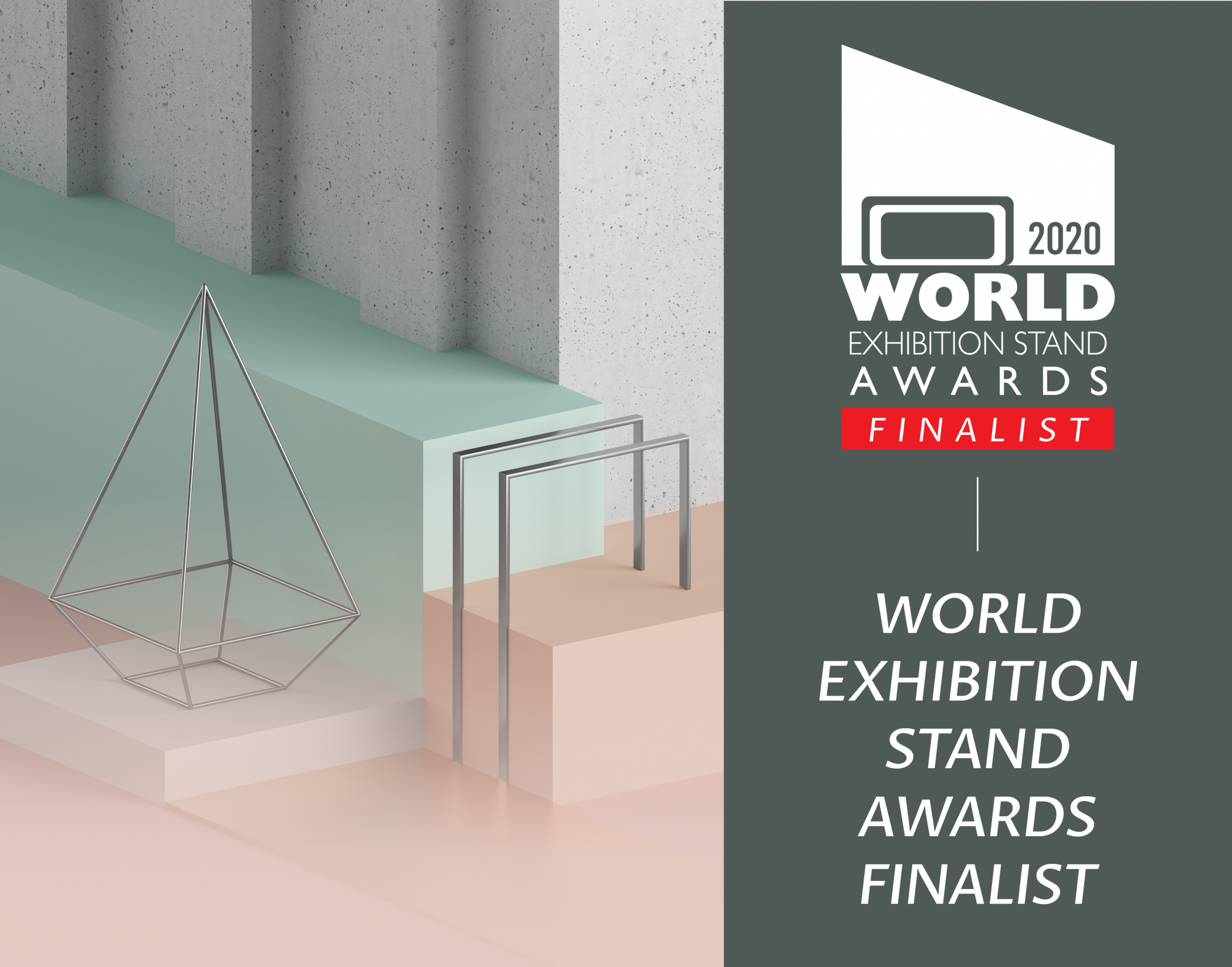 We realized the booth at the Online Marketing Rockstar Festival (OMR) 2019. OMR is the largest digital marketing event in Europe. For two days, marketing executives and industry's big player meet at the fairgrounds in Hamburg, Germany. There are a large number of international exhibitors, numerous workshops and hundreds of keynotes.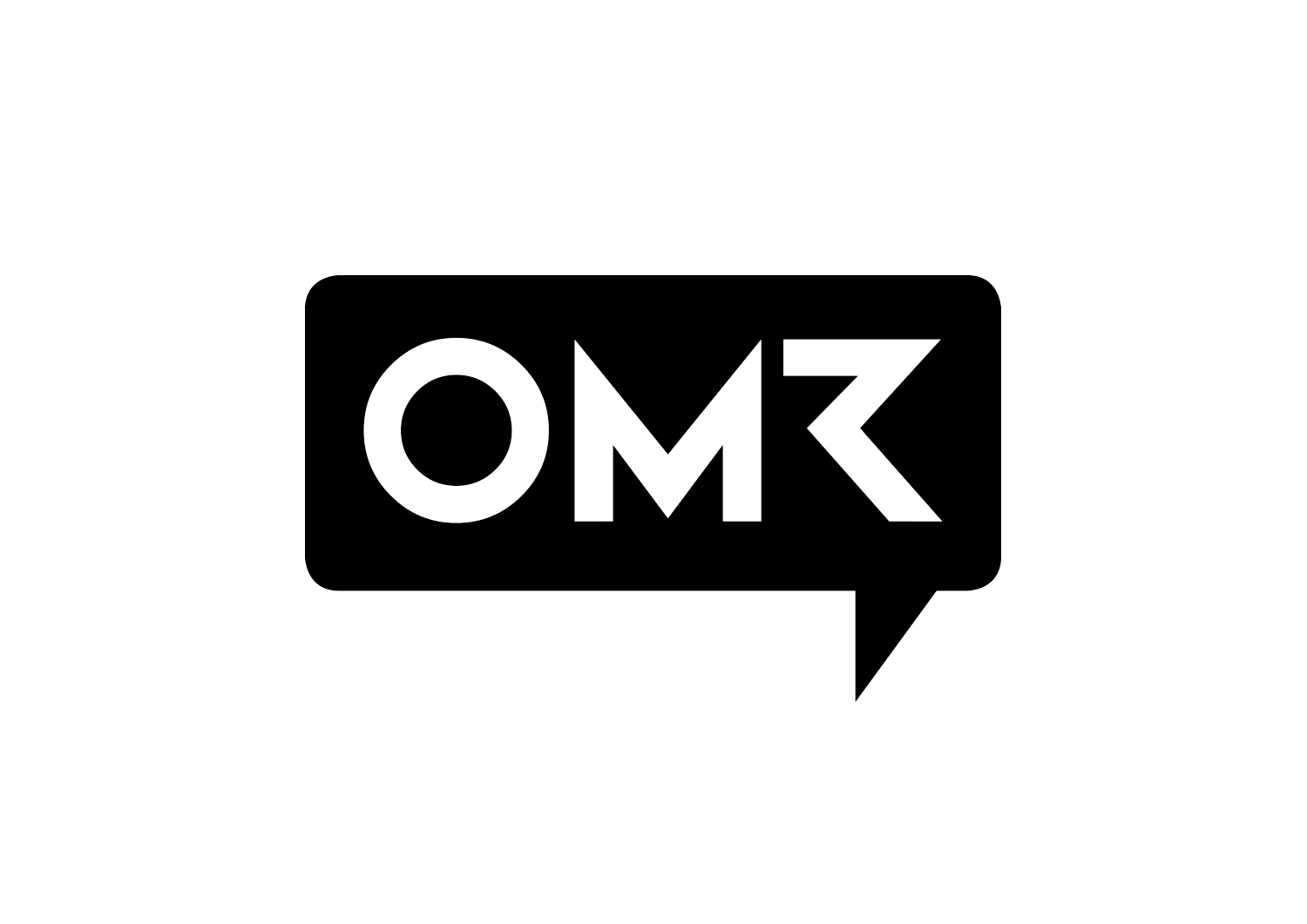 Within just a few years, the conference has evolved from a regional convention event with 200 invited guests, to an international event and trade show that attracted 52,000 visitors and more than 400 exhibitors in 2019. A success story for its own! The OMR team around its founder Philipp Westermeyer has truly set a milestone with such an event. Not only because of the great development and increasing numbers, but also because of a new interpreted show concept, a face-to-face platform for intangible products and actions, for people and companies that earn their money online, digital but that are in a strong need to make it tangible and visible.  An event to exchange experiences, knowledge and establish networks, offline to become stronger online. Really exciting.
OMR's success also emphasizes our believe of face-to-face platforms – and by the way the situation with Coronavirus at the moment proves it even more – NOTHING can replace a face-face-meeting, a handshake, a hug, … to build trust in brands, people, products, we human beings need the personal contact, there is no B2B or B2C difference.
So at the 2019 OMR we designed and realized the booth for WorkGenius. WorkGenius is a digital workforce solution leveraging AI to adapt to current labor trends and power the future of work. The WorkGenius platform matches enterprises with on-demand teams from a network of 350,000 vetted professionals ("Geniuses") within minutes.
It was WorkGenius first appearance as an exhibitor at the OMR and also its first individual designed booth presentation. As a fairly young and quite unknown brand (at least in comparison to exhibitors like Google, Facebook, Ströer, Xing, …)
Taking these facts into consideration the booth design had to adress two very different target groups that might not know the brand. Thus, the design had to reflect an innovative, modern style, staged in an eye-catching manner and make a product that is intangible visible.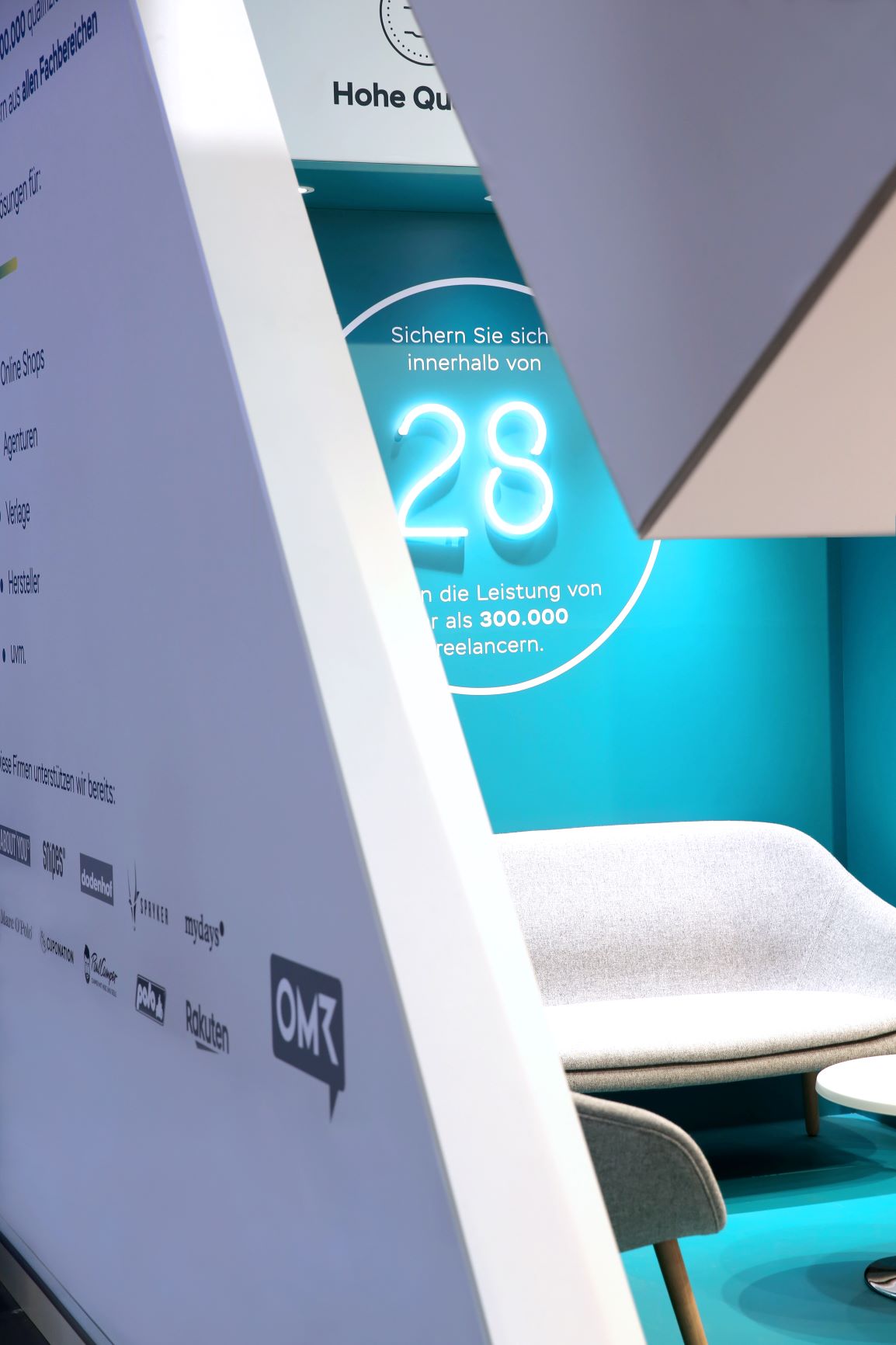 So much for today as a little background story to our Award Finalist project. Please cross your fingers for us, we would love to win this Award and tell you more about how we translated all that in our booth concept.
Unfortunately, this year's OMR has been cancelled due to the Coronavirus, it was supposed to take place in May, but they have already started to organize it for 2021.
Stay healthy! We are looking forward to meeting you face-to-face soon!