Re-Start trade shows:
What needs to be considered now?
Direct encounters and personal conversations are among the special features of participating in a trade fair. In the future you will not have to dispense with meetings and personal appointments, just plan a little more space.
When a trade fair appearance is restarted, the requirements for the stand design vary slightly depending on the location. These usually include the following measures, which must be taken into account in the stand architecture and layout:
minimum distance of at least 1,5m between two people
suitable protective measures to avoid droplet or smear infection
sufficiently wide corridors with predetermined routes and floor markings
exhibits and equipment should be arranged in such a way that there are no crowds of visitors and stand personell. Sufficiently dimensioned recreational or open spaces must be guaranteed
two-storey stands should have wide stairs with one-way traffic
physical contact point (such as counters, tables, doorknobs) should be avoided. If unavoidable, easy-to-clean surface should be provided
In the following, we will show you a few exemplary implementations that we would be happy to work with you to develop and adapt individually to your brand and your requirements.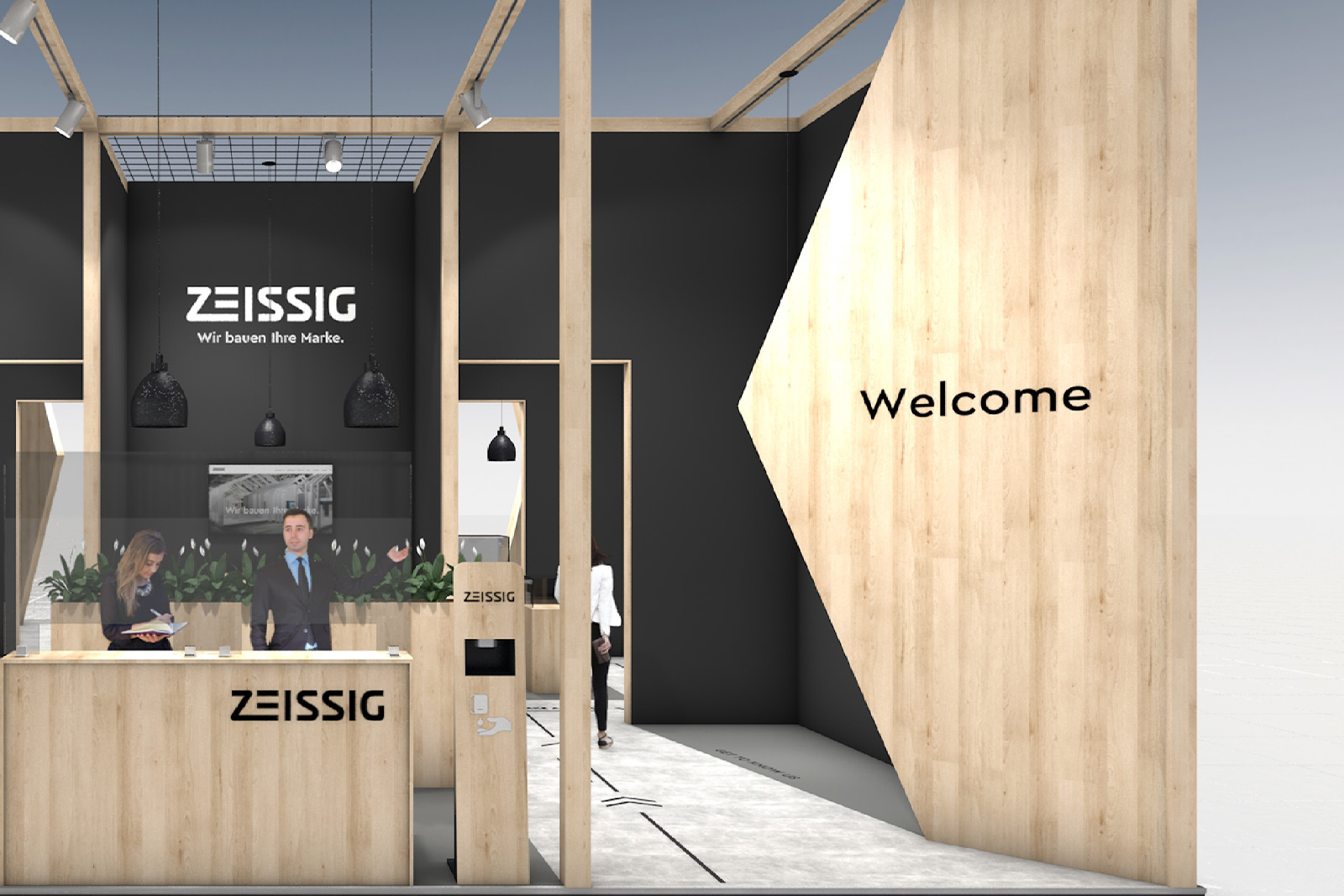 A closed or semi-open concept will be necessary for a targeted visitor guidance and control. With the help of architectural forms and signage, the access to your exhibition stand is clear and the entrance and exit portals make the route clear to the visitor from the start, so that registration and admission control can also be automated.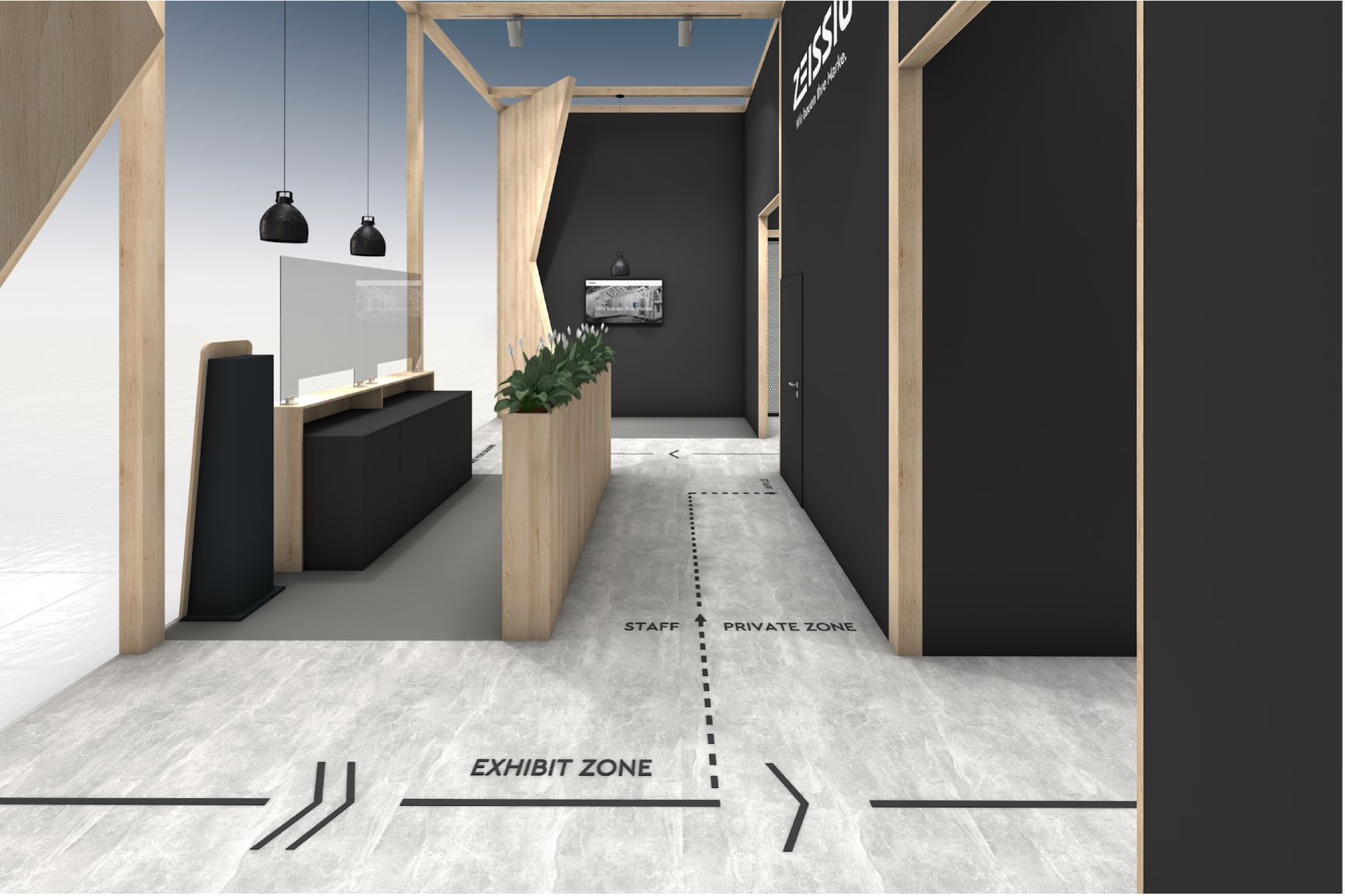 Tread-resistant floor markings indicate the direction of travel and one-way traffic on your stand, signal the 1.5 m minimum distance and divide the area into certain zones – the floor is also used as a further guide but also as a design element.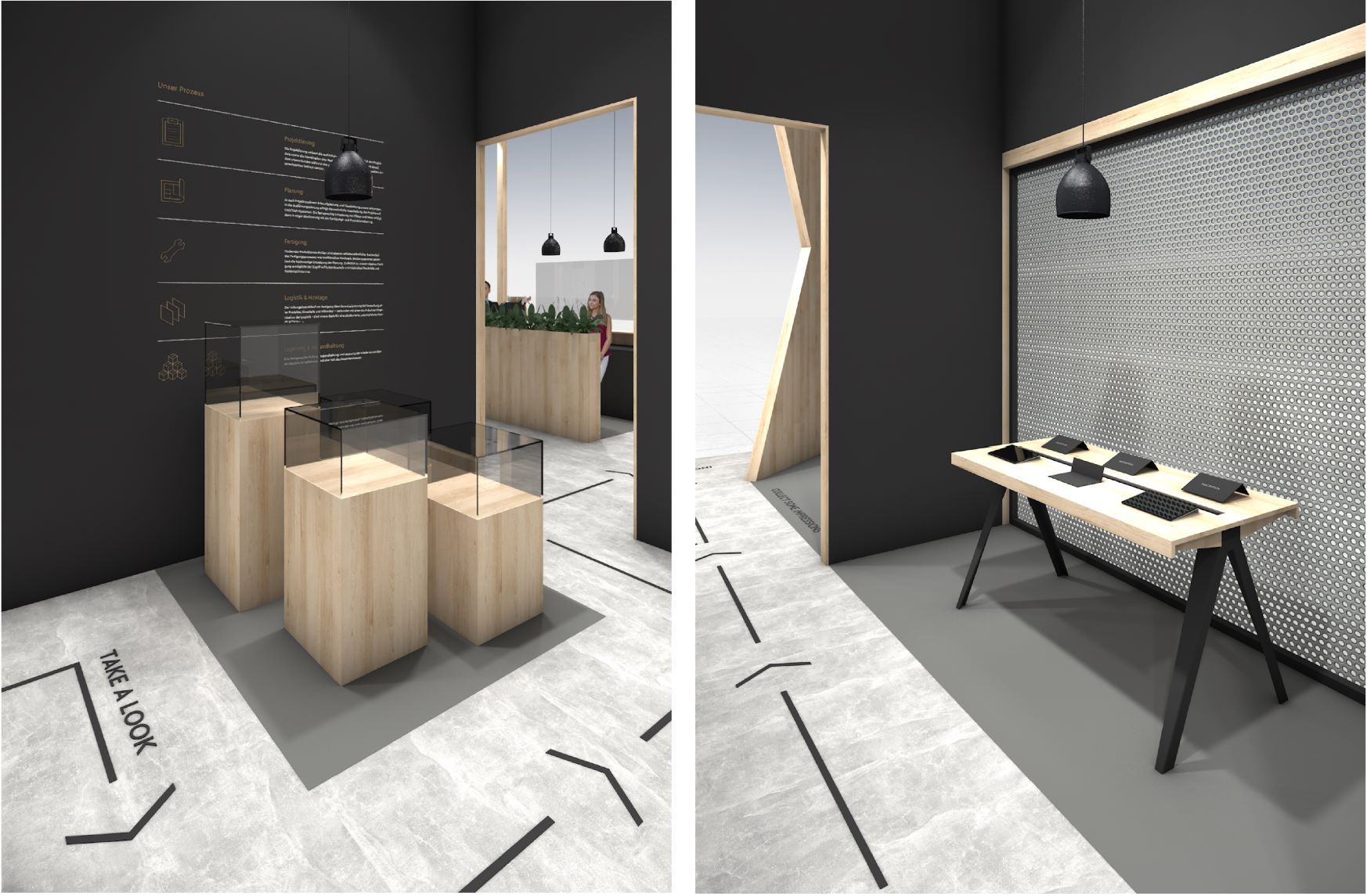 Mobile partition walls on reception counters and meeting tables help prevent droplets and smear infections. Strategically placed hygiene stations enable a recurring option for hand hygiene. Zones that structure the stand spatially support the distance regulation and make it possible to structure the exhibition stand into themed and functional areas and thus guide visitors from room to room in a targeted manner.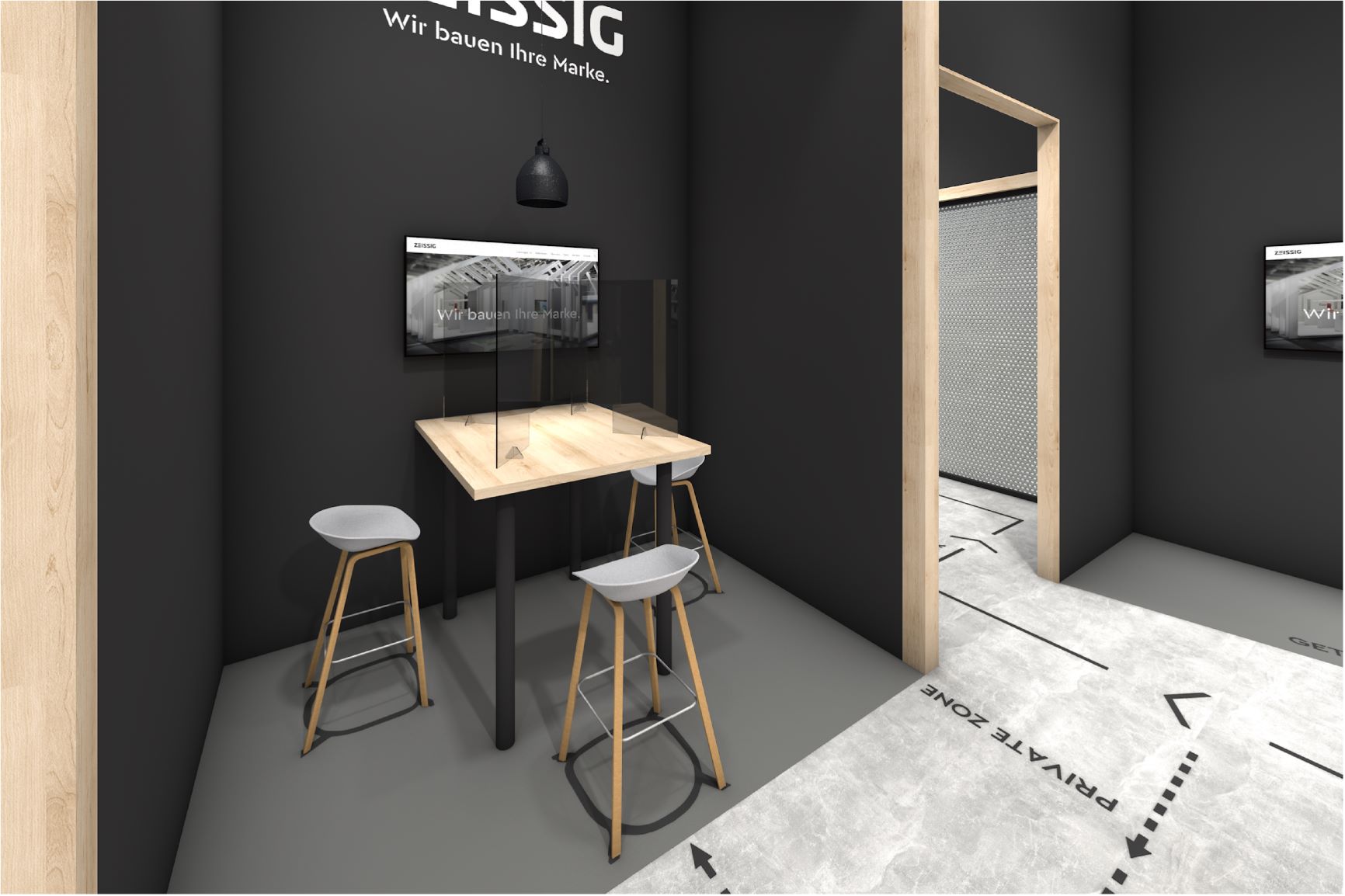 In addition to the physical representation of your products, a digital presentation is also possible in different ways. We can also work out the integration of virtual visitors together with you and create the so-called hybrid trade fair presence.
We support you in the preparation and coordination of all necessary documents for permits and evidence of a corona-compliant implementation of your trade fair presence, such as determining the maximum number of visitors to your stand.
The implementation of compliance with hygiene regulations can be as individual as your brand and your trade fair appearance – let's get intouch!