Dedicated to museums part II
Museum construction no. 2: CineSaurs between fantasy and research
Dinosaurs have been extinct for millions of years – and yet ubiquitous in today's popular culture. Since the beginning of moving images, cinema and television have left the primeval monsters again and again resurrected. Between fantasy and research – this is exactly what the special exhibition "CineSaurs" at the Landesmuseum Hanover is about – a comparison of science and fiction.
A visit to the exhibition aims to answer the question of what dinosaurs really were like and what scientists can say about the truthfulness of movies like Jurassic Park or the Flintstones. In addition to skeletons and fossils, film sequences, props and trick techniques can also be seen. "So it won't be a classic dinosaur exhibition," says director Prof. Dr. Katja Lembke.
On an area of ​​almost 750 square meters, a slightly different dinosaur exhibition than one would normally expect was created through room separation, exhibition and display cabinets, platforms for the dinosaur skeletons and models as well as various devices for installing the media technology.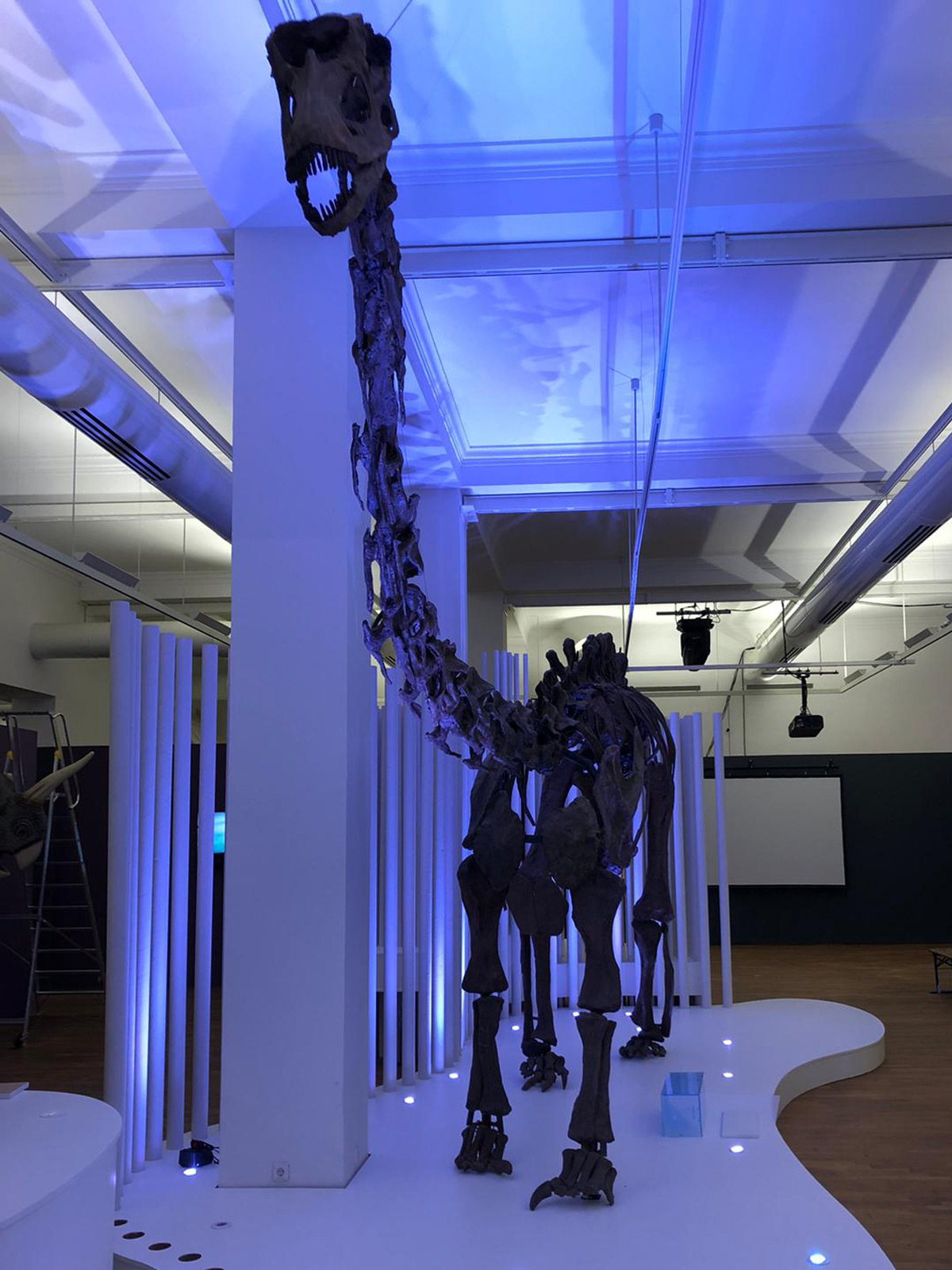 Our team was responsible for all planning and implementation details for the presentation and lighting of the models and skeletons, the integration of media technology and light effects, so that everything in the exhibition was perfectly staged according to the design concept of Nicole Westphal, Atelier für Kommunikationsgestaltung and a world of experience for kids and adults was created.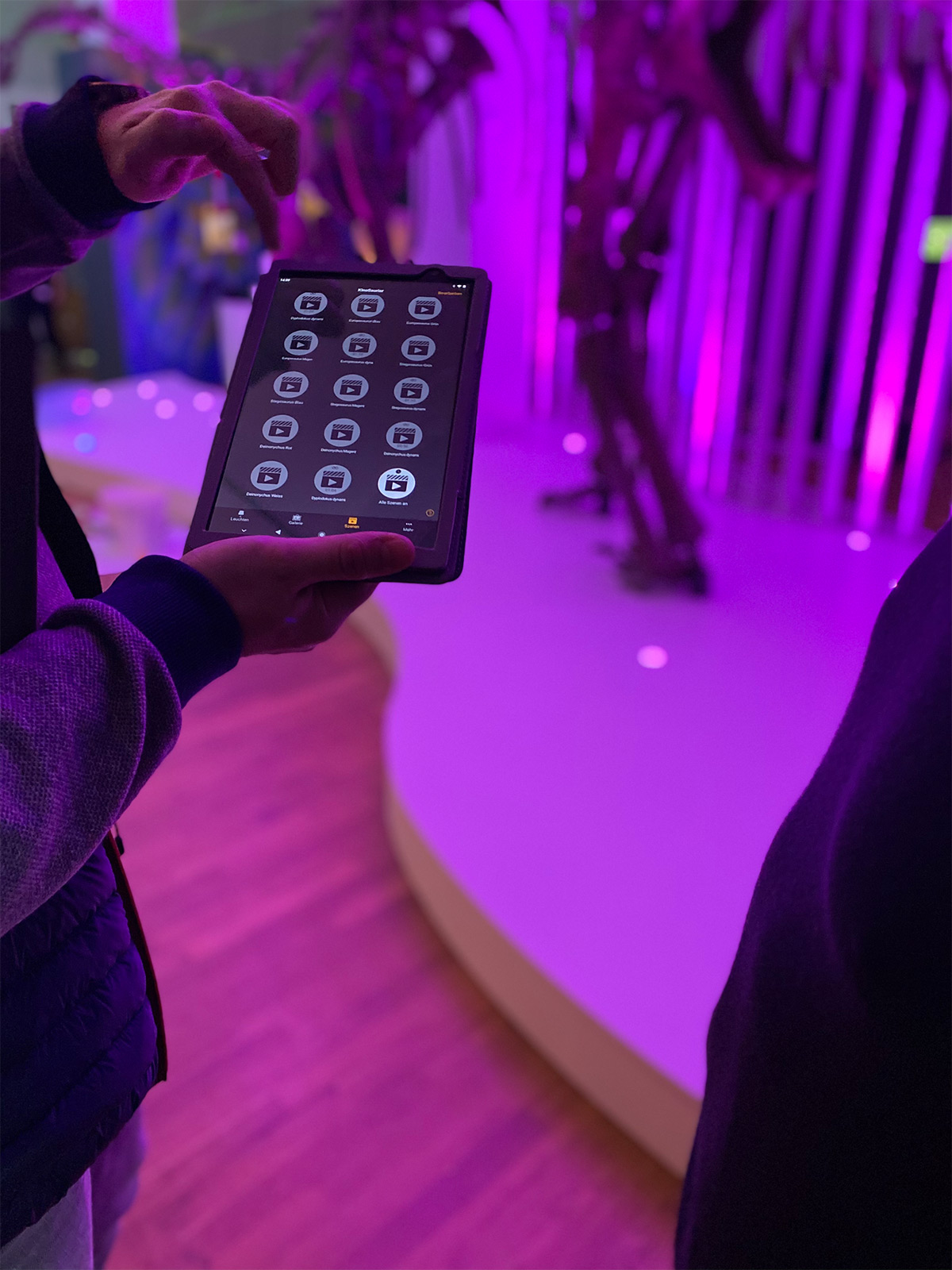 Within less than 8 weeks we worked out, planned, engineered, produced and assembled this museum project. The exhibition was supposed to be open to visitors for 6 months (December 2020 – May 2021) – unfortunately, it has not yet opened due to the lockdown – but the dinosaurs are not going anywhere and we are already looking forward to take the visitor's perspective and visit this extraordinary exhibition. Check it out, it will be worth it. All updates on their website.