First-of-its-kind
The Miele Experience Center in Toronto
We realized the completely innovative Miele Experience Center (MEC) in Toronto – the 'first-of-its-kind'. Miele developed a new furnishing concept specifically for this project, which reflects the high standards of this premium brand.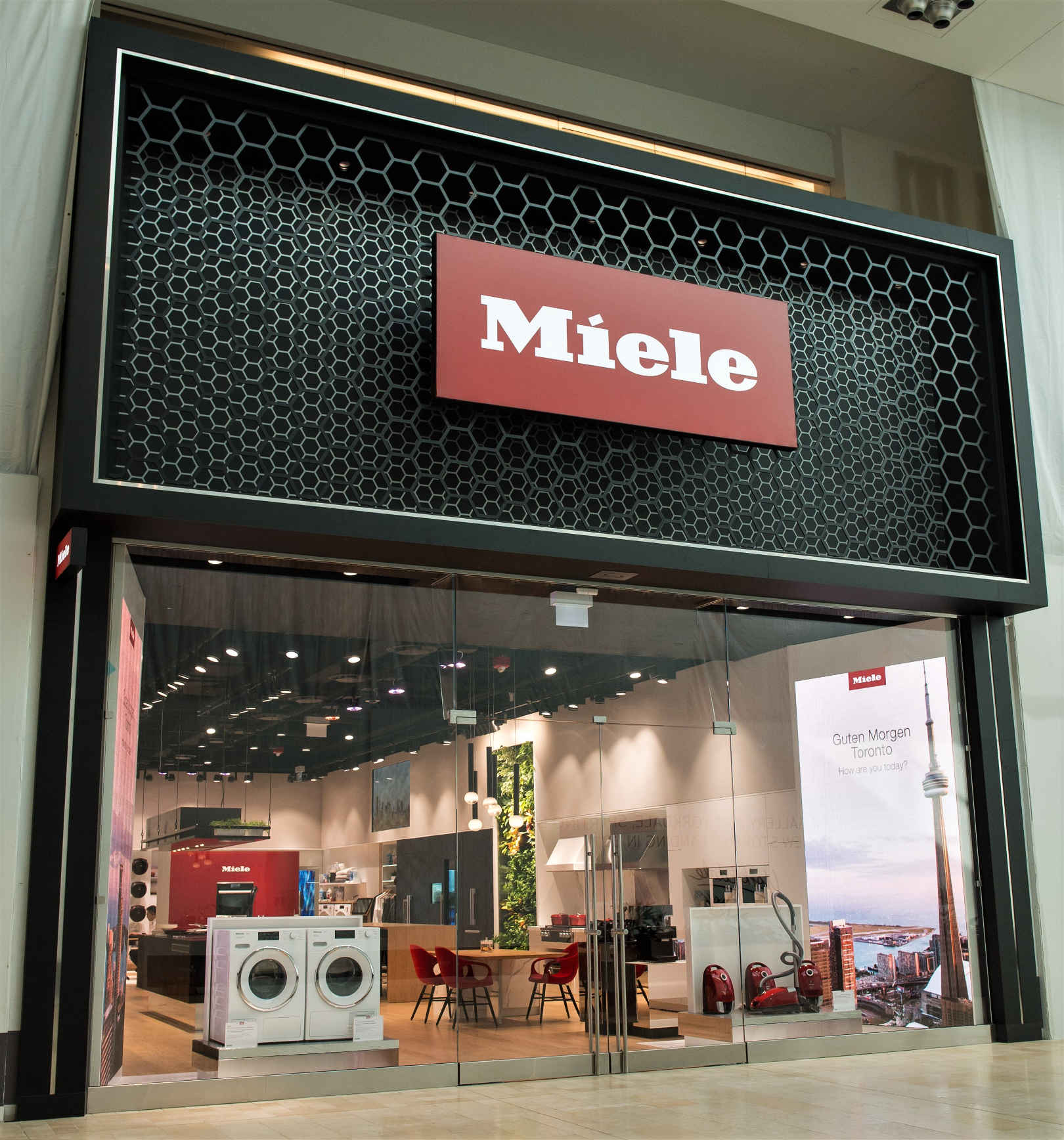 Our job was to realize this new concept in all its fine detail for the first time for the flagship store in a large shopping mall in Toronto. With its interactive zones and the enticingly playful means of exploring the functions of the Miele products, the premium brand shows how the fascinating future of cooking and housework can already be experienced today.
Only the best was specified for the quality of the materials and their incorporation in the architecture. All of the components were built in Germany and sent to Toronto. We also sent our own installation team directly to Toronto where they were supported by our local OSPI partner. The OSPI network enables us to implement our projects almost anywhere around the world with "locals".