Global hammer
Blacksmithing at the entrance of our head office
Having regional roots and working for clients all over the world at the same time is something that ZEISSIG takes in its stride, and this is also what we share in common with the blacksmith artist Andreas Rimkus. He has his studio in a neighboring village from where he develops his international projects. Another thing we have in common is that we both use the best possible craftsmanship when implementing communication ideas. The main difference: Rimkus's results are art, whereas we produce temporary brand architecture such as shop systems, museum exhibits and trade fair booths developed by well-known designers.
Hartmut Zeissig commissioned the artist to create a sculpture to reflect the regionality and internationality of the company, as well as the tradition and future of craftsmanship. The sculpture has now been inaugurated and welcomes all visitors and employees at the entrance to the company headquarters in Springe-Völksen.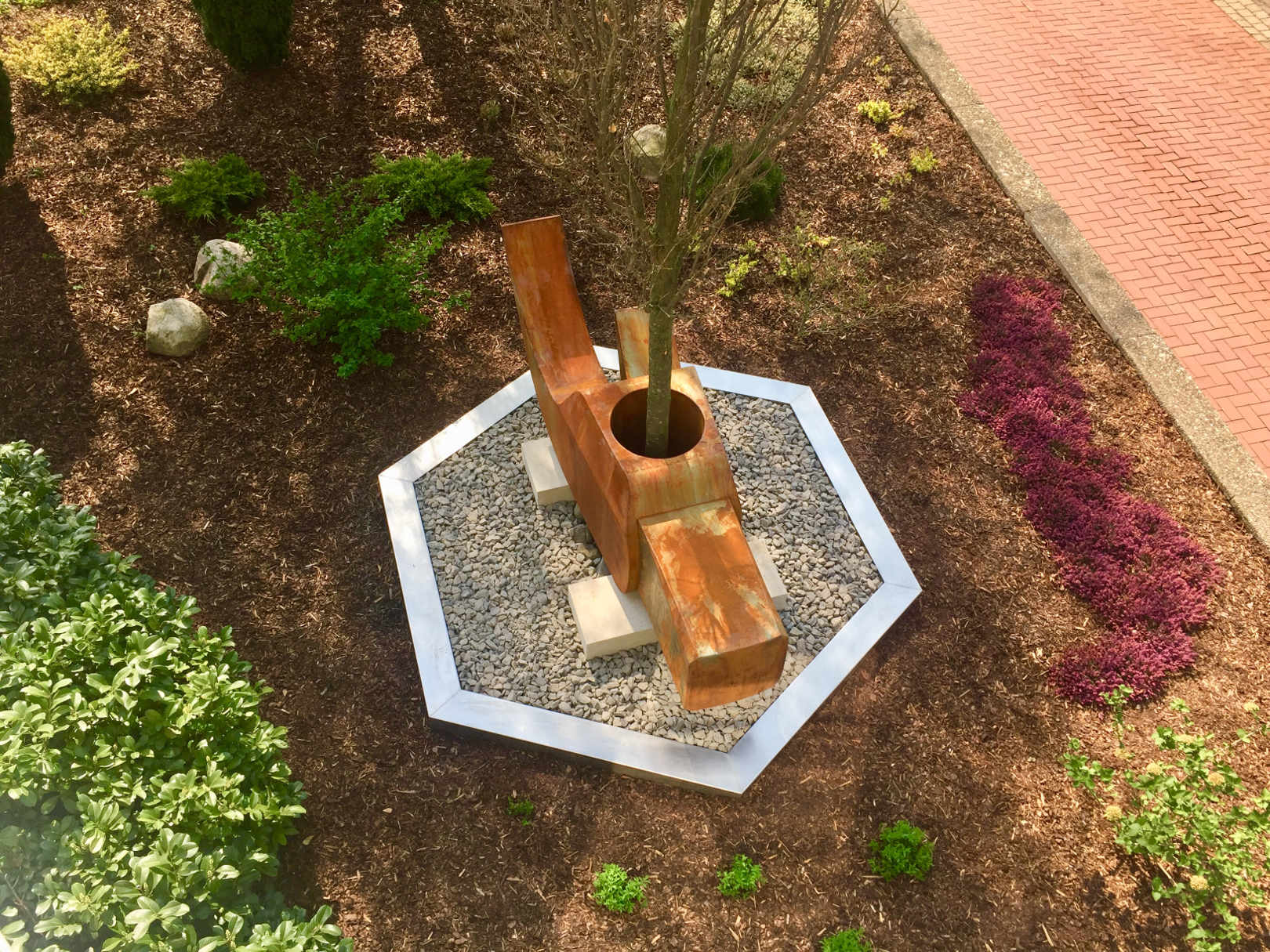 The ZEISSIG sculpture created by Rimkus is linked to one of his larger projects: he has forged seven hammer heads and placed them in central locations in the earth's seven regions: Europe, Asia, Africa, Oceania, South America and the Antarctic. He has called it a "Generational Work of Art". Generations because a tree has been planted in each of the hammer heads, which grows in the eye of the hammer, and which under favorable conditions could grow to completely fill the inside of the hammer head after two hundred years. That is when the work is finished: until then, it is only a "work in progress". The blacksmith's hammer created for ZEISSIG has been planted with a slender oak which already seems to feel at home in its new surroundings. And we hope that it will also continue to do so for the centuries to come.