Optimizing a warehouse
Mobile rack system
The demand for storage space continues to increase steadily, not least because of our efforts for our customers to -above all – develop long-term usable and thus sustainable concepts. Before we consider another hall construction, we have decided to work with the existing.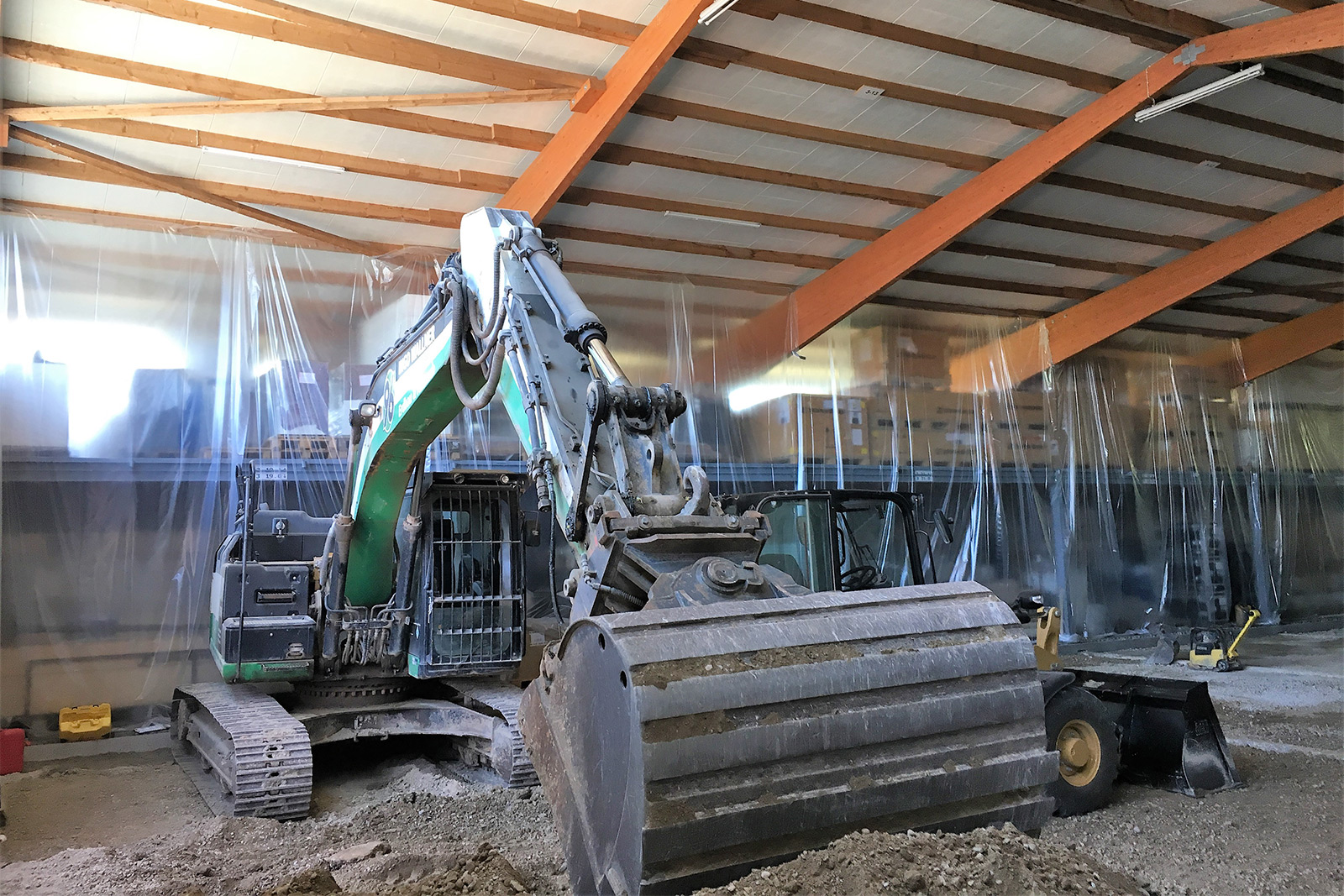 Due to the prevailing occupancy on a maximum of 2 levels that caused inevitably a high traffic route part, we de facto stored too much "air". Thus, our 25-year-old Hall 3 is currently undergoing a renovation.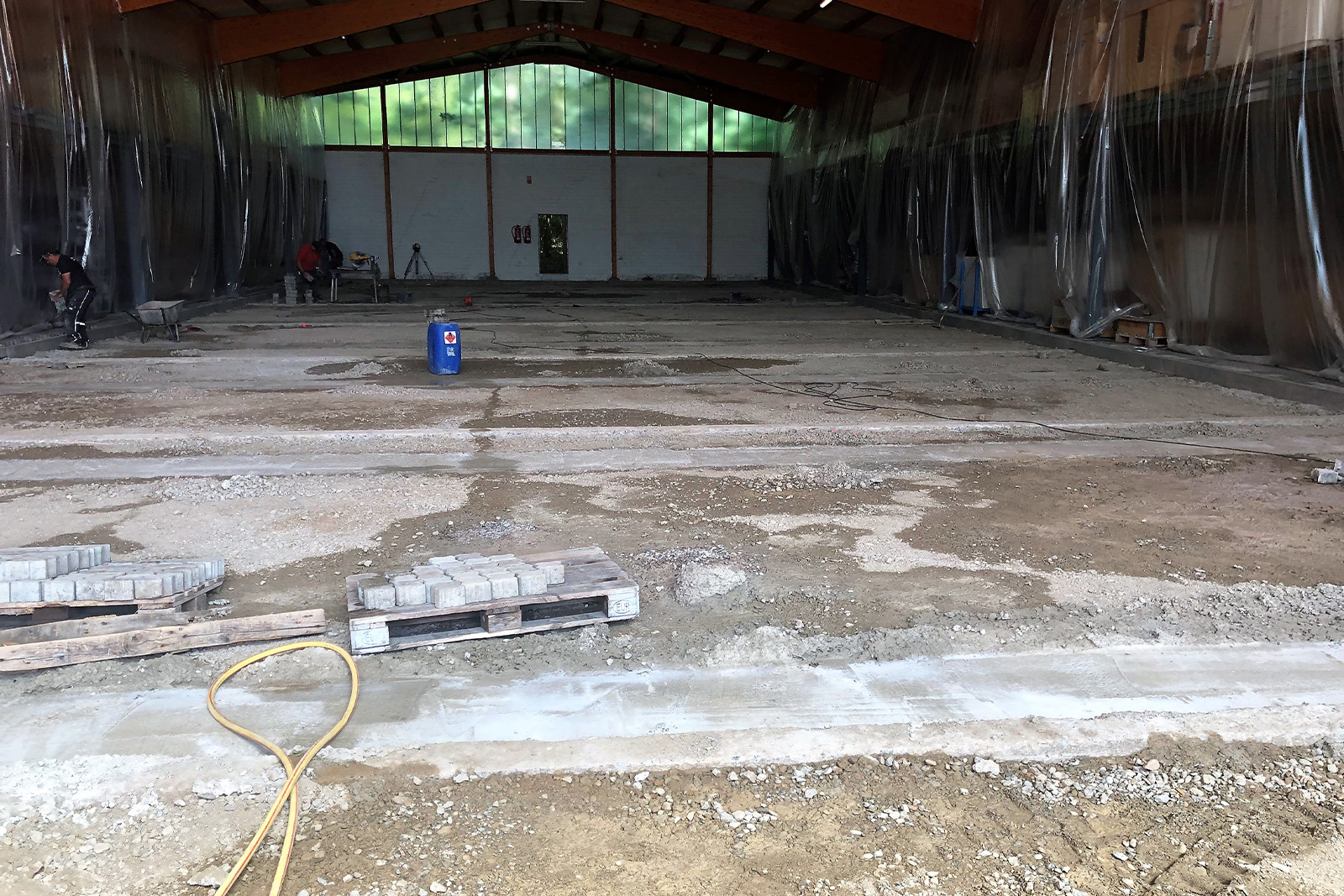 A centrally arranged storage platform was initially removed so that, including two parallel aisles, an area of ​​35 by 15 m was created for the installation of a 6 m high mobile racking system. The two storage platforms arranged at the eave sides of the hall are preserved to continue to store large-sized, bulky components.
By implementing mobile pallet racks, we achieve significantly a higher degree of utilization. Thanks to the movability, only one corridor has to be opened for removing the stored goods with a forklift, all other rows remain pushed together.
4 racks with double rows, approximately 35 m long with approx. 900 pallet spaces and a total loading of approx. 533 t are being installed.
If the system proves itself in practice, a larger extension in the neighboring hall 5 is already planned.