Busy in Dubai
Temporary brand worlds worldwide
Dubai was our trade show city this month! Together with our local partner out of our international network we realized 4 stands, 1 in December and 3 this January! We are very proud of our reliable and trustworthy partnership and think that the stands and our happy customers speak for themselves.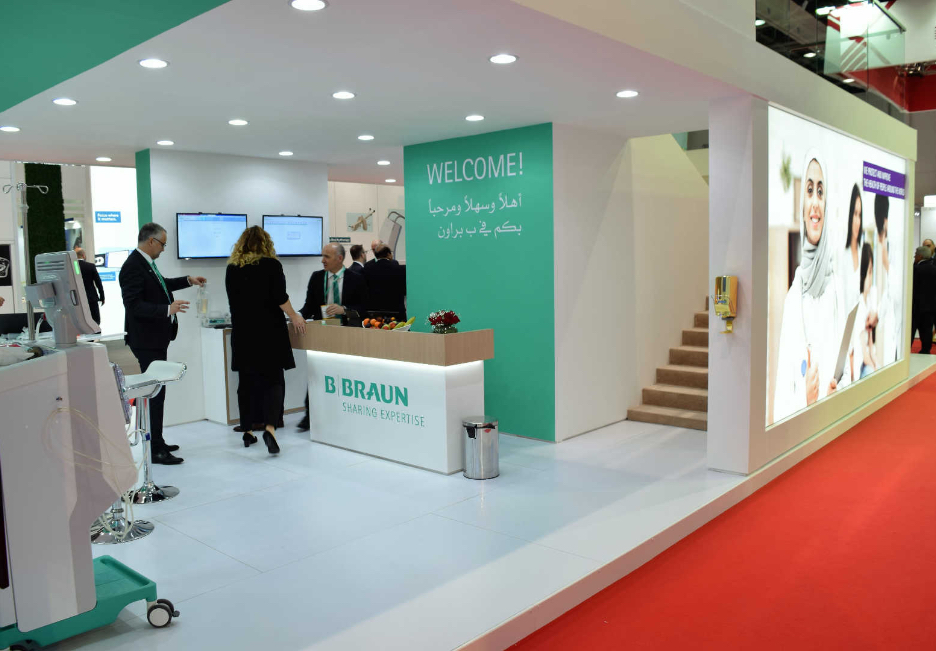 In a short time our customer Orafol took part in 3 different shows in Dubai and since 2016 we take care of our customer B. Braun at the ArabHealth show, but this year we designed and realized a double-deck stand for them, first time for us in Dubai and it turned out to look great.
With our trusted and mostly personal known partners, we can provide a worldwide service that is very unique and a lot of fun. We have great partners around the World, share know-how, local requirements and experience.
So if you are interested in exhibiting abroad, get in contact with us, we will be able to support you.