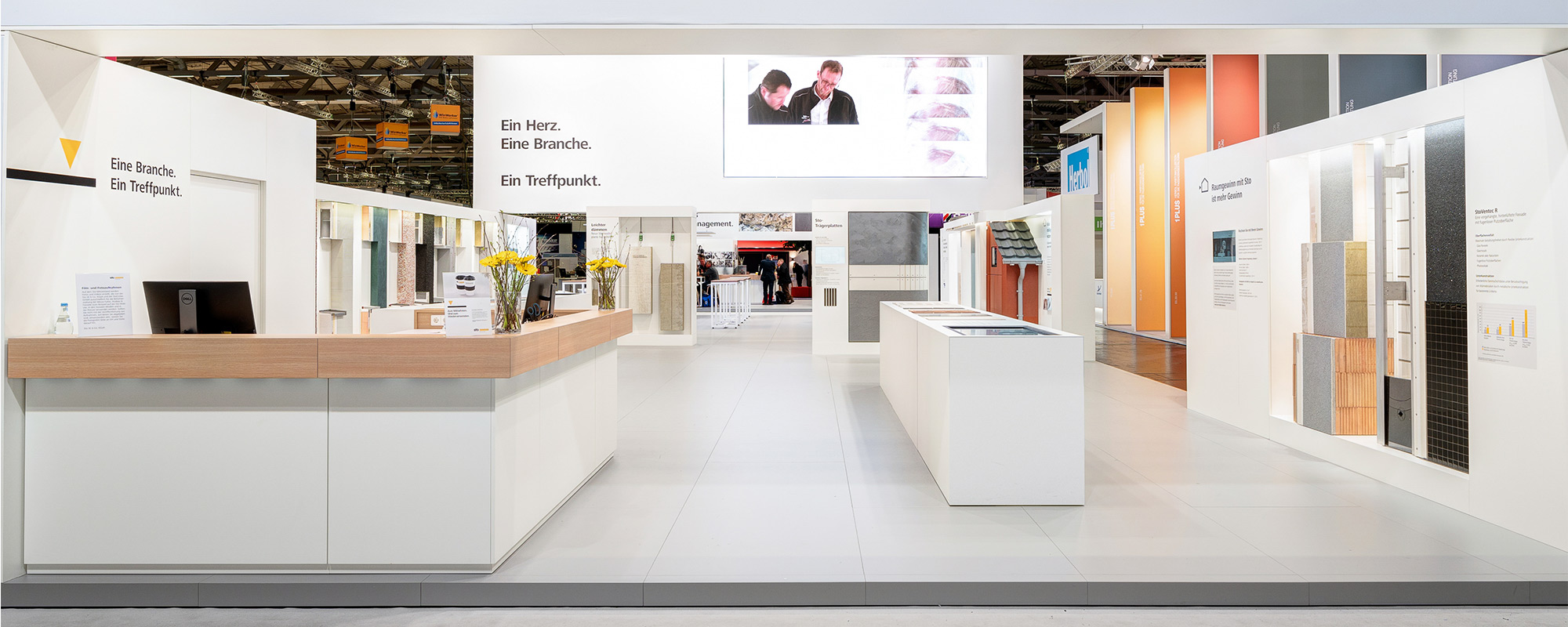 Sto at Farbe 2019
The concept for this year's fair presentation was based on the same 6-m-high elements which attract attention from afar, as already used at Bau 2017. This time, though, there was no high level product presentation. Instead, the long-distance effect was achieved using large-scale printed textiles and a double-sided LED surface on billboards. The LED displays were also used for the live transmission of presentations and demonstrations.
Sto's broad range of products was therefore presented with the help of high-quality displays, as well as integrated within the existing wall units across the whole stand. The products were therefore cleverly used as space-defining elements. These were presented to the visitors in an attractive setting by the use of light, media and graphic product descriptions.
The concept was a complete success, and the stand became the central focus for the sector.
Service: project management, engineering, production, logistics, assembly, storage
Concept: sto
Space: 301 sqm