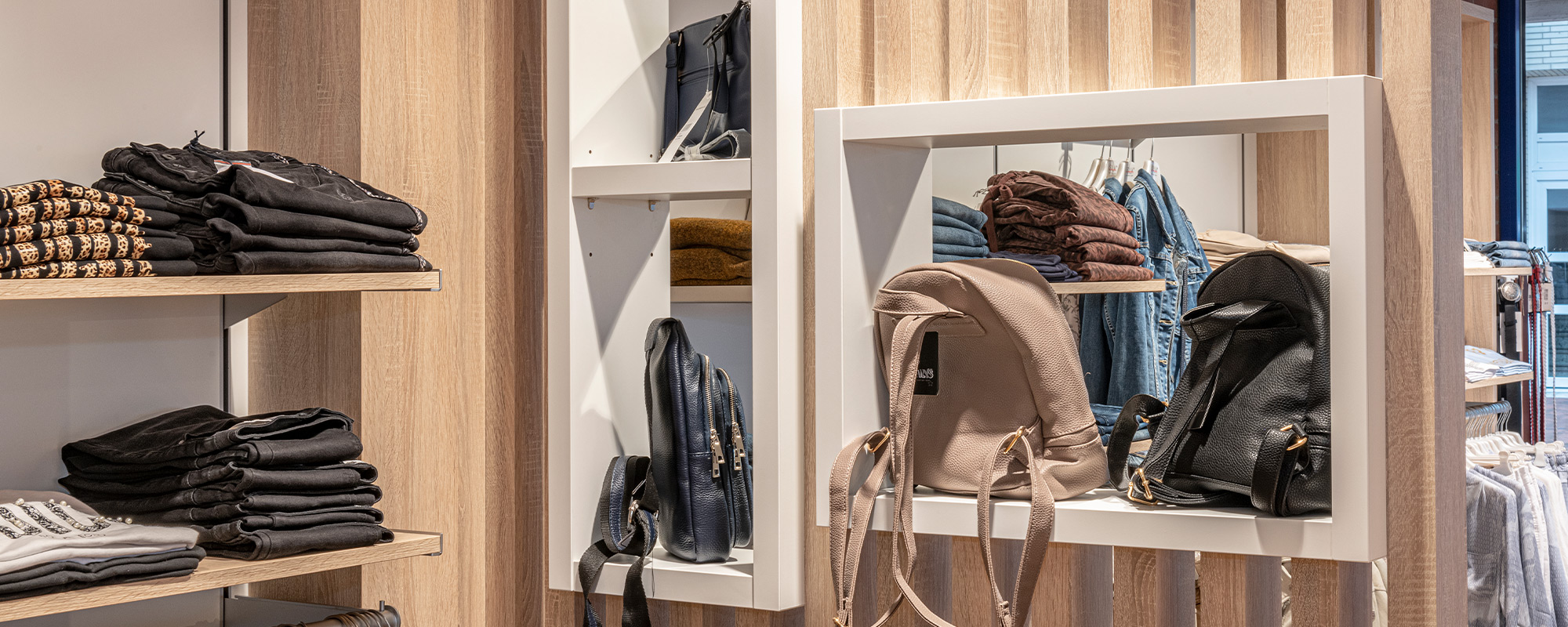 Modernisation of the fashion store Stilecht
From the concept, to the engineering and production to the installation – we were able to apply our entire service portfolio to the "Stilecht" fashion store in Barsinghausen near Hanover.
We designed a completely new room concept for the existing shop – the focus was on more brightness, modernity, functionality and style. Shades of gray, wooden components, new developed modules and improved use of light modernized the entire shop. The products are now more structured and stronger presented, the different wooden elements create a warm and pleasant atmosphere, the entire room is inviting and now contributes positively to the shopping experience.
The entire concept has been developed, visualized and technically developed by us. All wooden elements and components have been realized in our carpentry. Within 10 days we rebuilt and modernized the 120 square meter area and were ready on time for the reopening. A great shopfitting project that "really had style"!
Service: Concept, engineering, production, purchase, logistics, installations
Concept: ZEISSIG, Laura Feuerhake
Space: 120 sqm