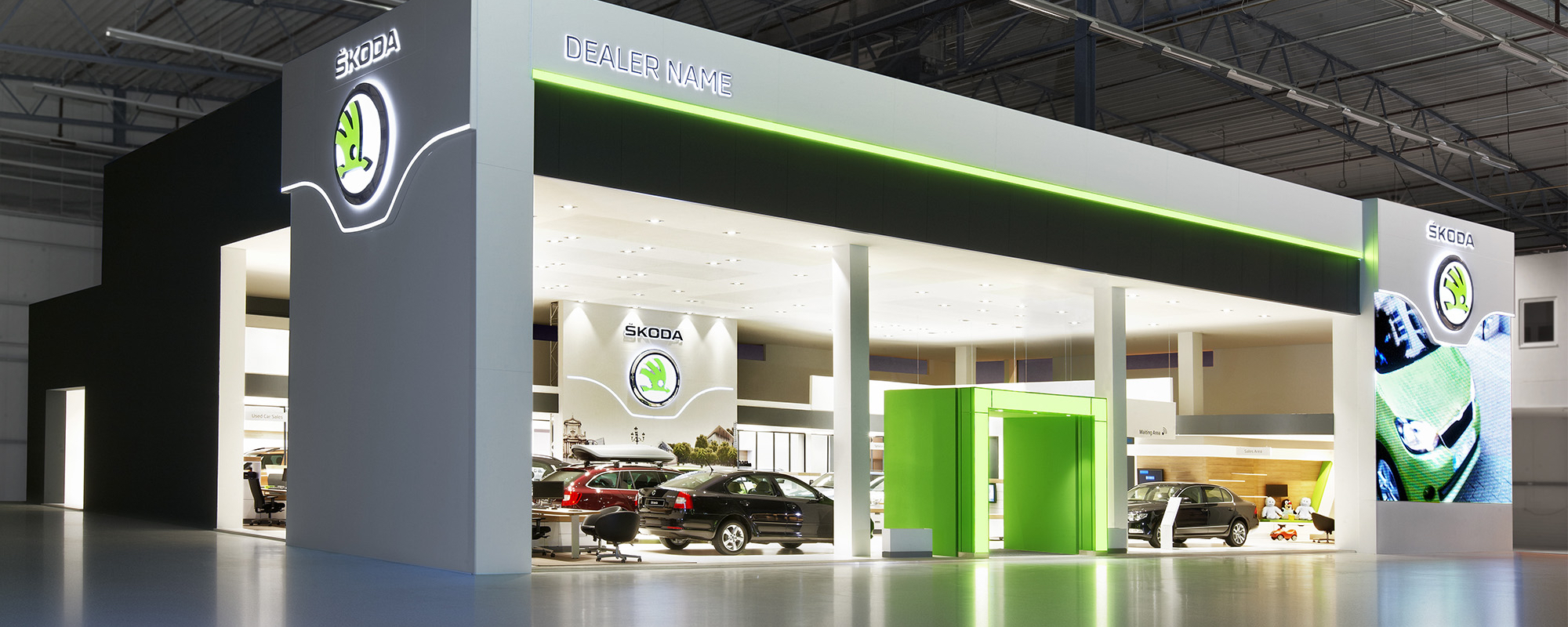 Skoda prototype car showroom
We built a 1:1 prototype of the new showroom together with the Syndicate agency from Hamburg, which was responsible for the concept and the development.
Everything had to be exactly the same as in the subsequently built showroom, i.e. including all of the interior fittings, lighting and media technology − in other words, ready for use. This enabled the business partners to test the new concept live in the almost 1000 m2 showroom.
An exciting project for which we handled the execution planning, production, logistics and assembly.
Service: project management, engineering, production, logistics, assembly
Concept: Syndicate
Space: 950 sqm