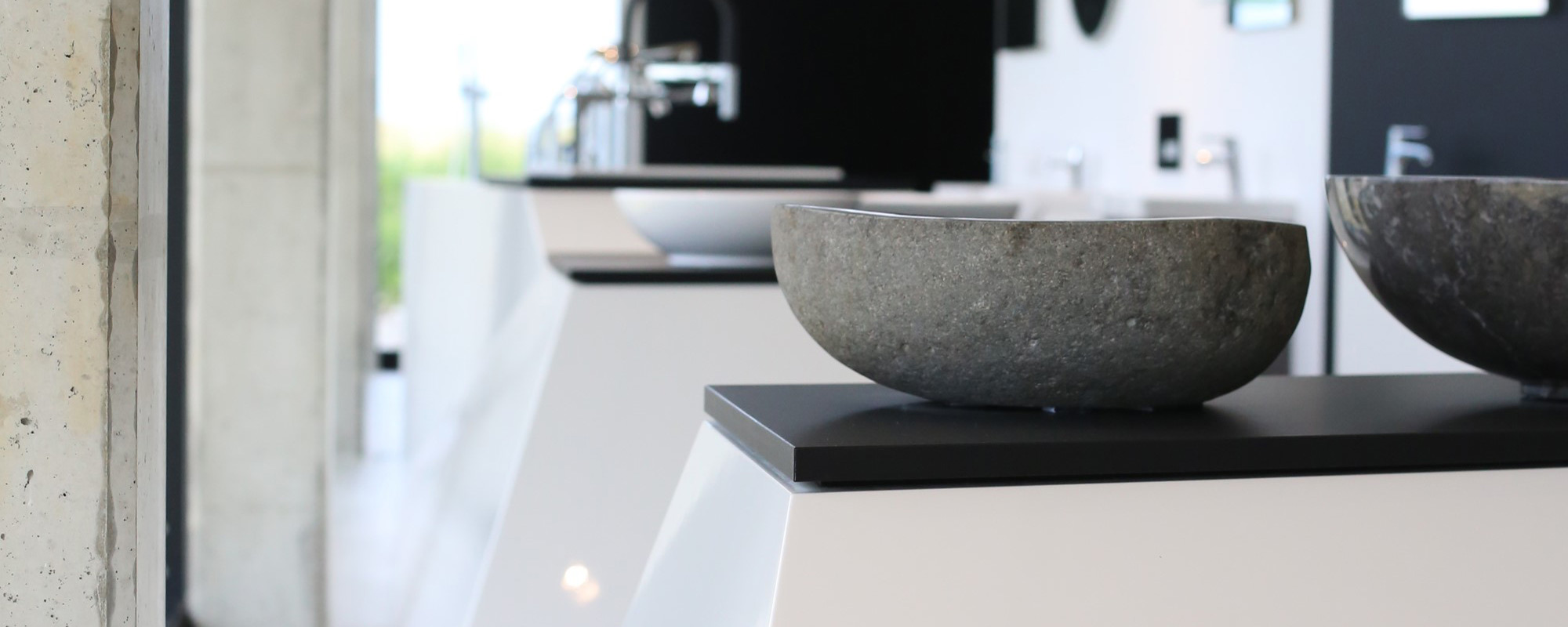 Showroom at company headquarters
When it moved into its new company headquarters in Schwambüchen, Energietechnik Schönmetz used the opportunity to create its own permanent exhibition at the site. The design and planning for the exhibition area was elaborated by the architects Benz & Ziegler, and we were involved in jointly realising the furniture for the presentation area.
The big shop window opens up a view of the showroom even from a long way off. For this reason, the architects increased the numbers of exhibits on display proportional to the distance from the shop window to the interior − this provides the open and in-depth view of the exhibition.
The showroom furnishings are made of a wide range of materials: including HPL-coated panels, polymer-bound mineral panels, painted and film-covered MDF panels, as well as glass and drywall elements.
The production of the furnishings was very high quality and complicated because of the rising and slanted design of each unit.
Service: engineering, production, logistics, assembly
Concept: Benz & Ziegler