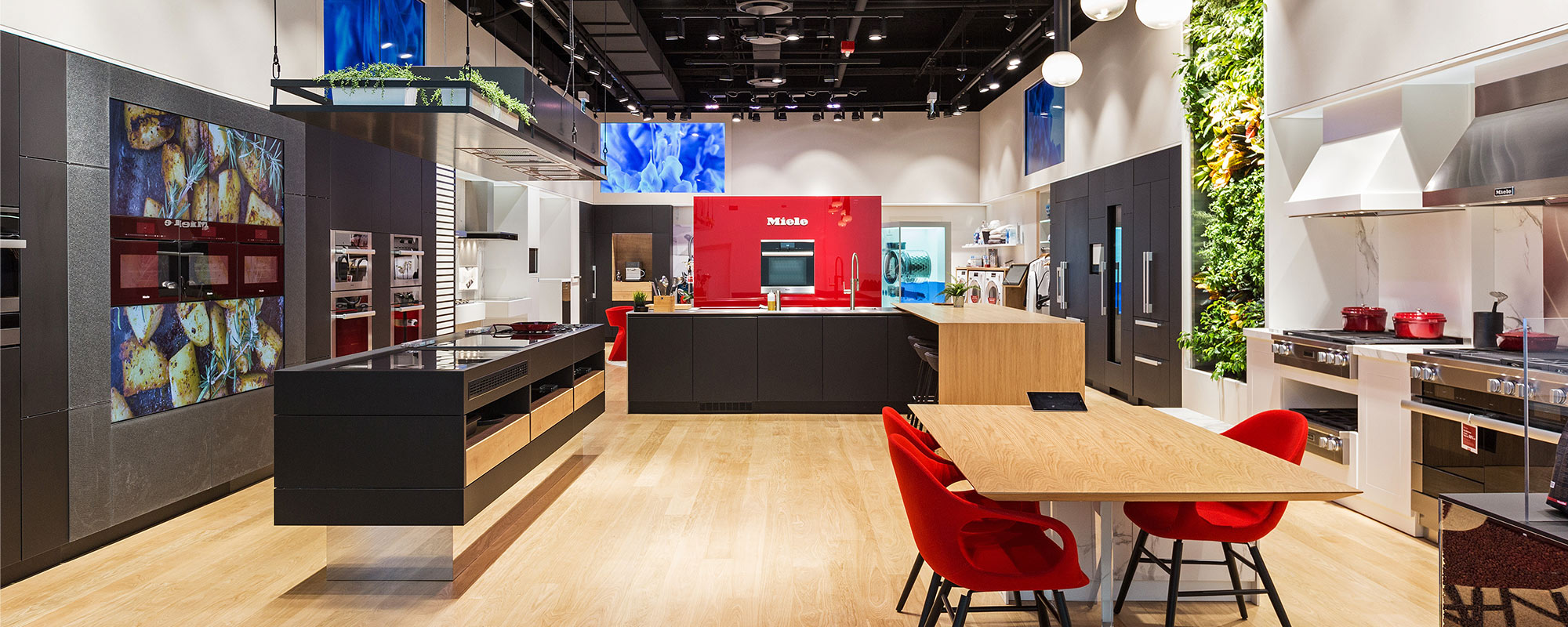 Miele Experience Center Toronto
Miele celebrated a very special kind of premiere in Canada in 2018. The manufacturer of premium domestic appliances opened its flagship store in Toronto in the form of the Miele Experience Centre, based on a brand-new concept. At its location in a shopping mall, visitors are able to inform themselves about innovations centred on cooking, washing and household cleaning, and to test the options directly in the Experience Centre.
Realisation had to satisfy demanding requirements involving several aspects: to satisfy the promise of "Quality made in Germany", all of the components were made in Germany and shipped to Toronto. An additional challenge was the tight deadline prior to the opening because construction delays slowed down completion of the mall. Thanks to the extremely punctual implementation by our own assembly team (assisted by our tried-and-tested OSPI partner on location) we were able to meet the deadline as planned.
Service: Project management, engineering, production, logistics, assembly
Concept: Miele
Space: 180 sqm