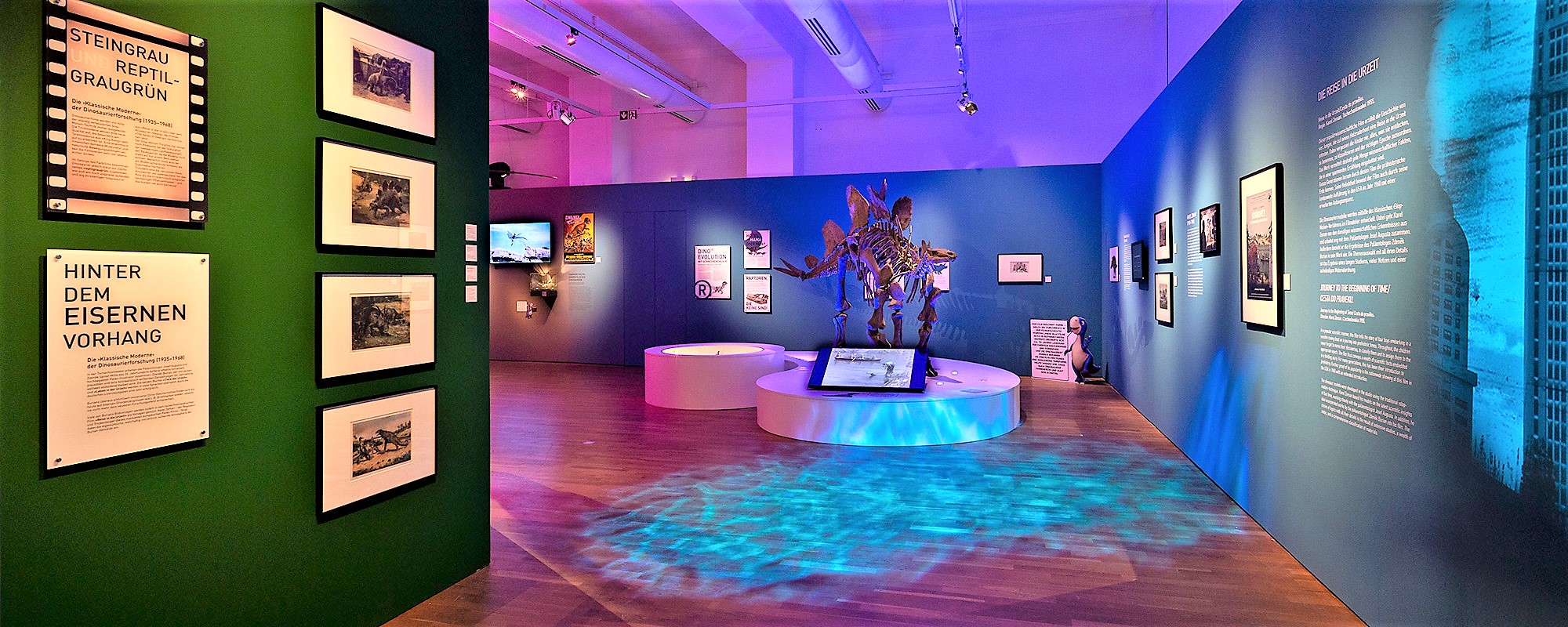 Thematic exhibition "KinoSaurier" at the Landesmuseum in Hanover
On an area of ​​almost 750 square meters, a slightly different dinosaur exhibition than one would normally expect was created at the Landesmuseum in Hanover. Room separation, presentation and showcase structures, platforms for the dinosaur skeletons and models as well as various lighting and media technology transformed the room temporarily into a mystical dinosaurs' world.
Our team was responsible for all technical planning and implementation details for the presentation and lighting of the models and skeletons, the integration of media technology and lighting effects, so that everything in the exhibition was perfectly staged in accordance with the design concept of Nicole Westphal, the graduate designer, from the Communication Design Studio and a world of experience for young and old was created.
This special exhibition was supposed to be open to visitors for 6 months (December 2020 – May 2021) – due to the lockdown, however, the opening had to be postponed, but was extended up to and including August 2021.
Curator of the exhibition: Dr. Annette Richter & Dr. Daniel Hercenberger
Pictures copyright Landesmuseum Hannover
Service: Project management, engineering, production, logistics, installation
Concept: Nicole Westphal
Space: 750 sqm