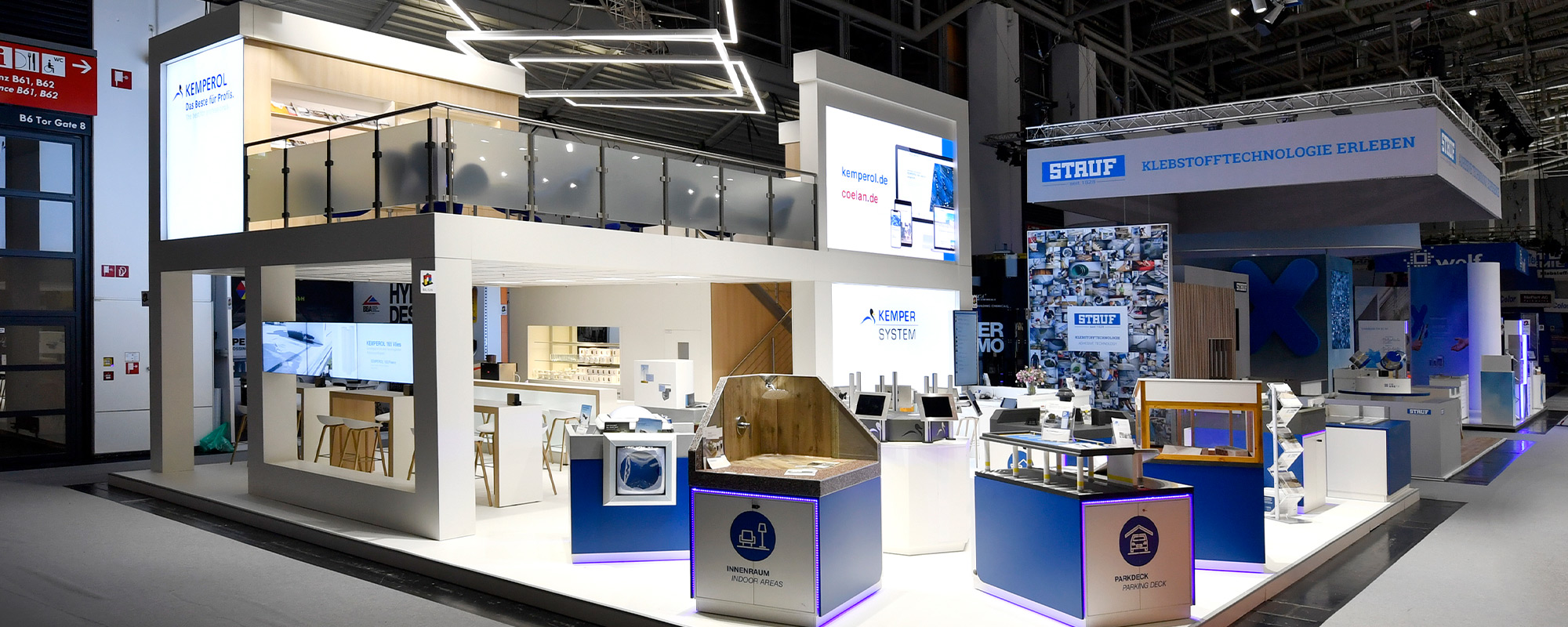 direct und digital
Being assigned a new stand location for BAU 2019, motivated Kemper to realise a new stand design. The inspiration was digitisation.
The central eye-catching elements were the seven-sided interactive island in the middle of the product presentations, and the large LED wall on the second floor. This was used amongst other things for live product presentations every hour.
The meeting tables built by us were equipped with "Sony Xperia Touch LED projectors" which turn the surface of the tables into touch screens.
Split monitors were positioned on the sides and at the rear of the stand to present references and animations.
The stand itself was illuminated exclusively by design LED lamps from Zumtobel.
Service: Conception, project management, engineering, production, logistics, assembly, storage
Concept: ZEISSIG, Nilofar Kasravi
Space: 143 sqm, partly double-storey