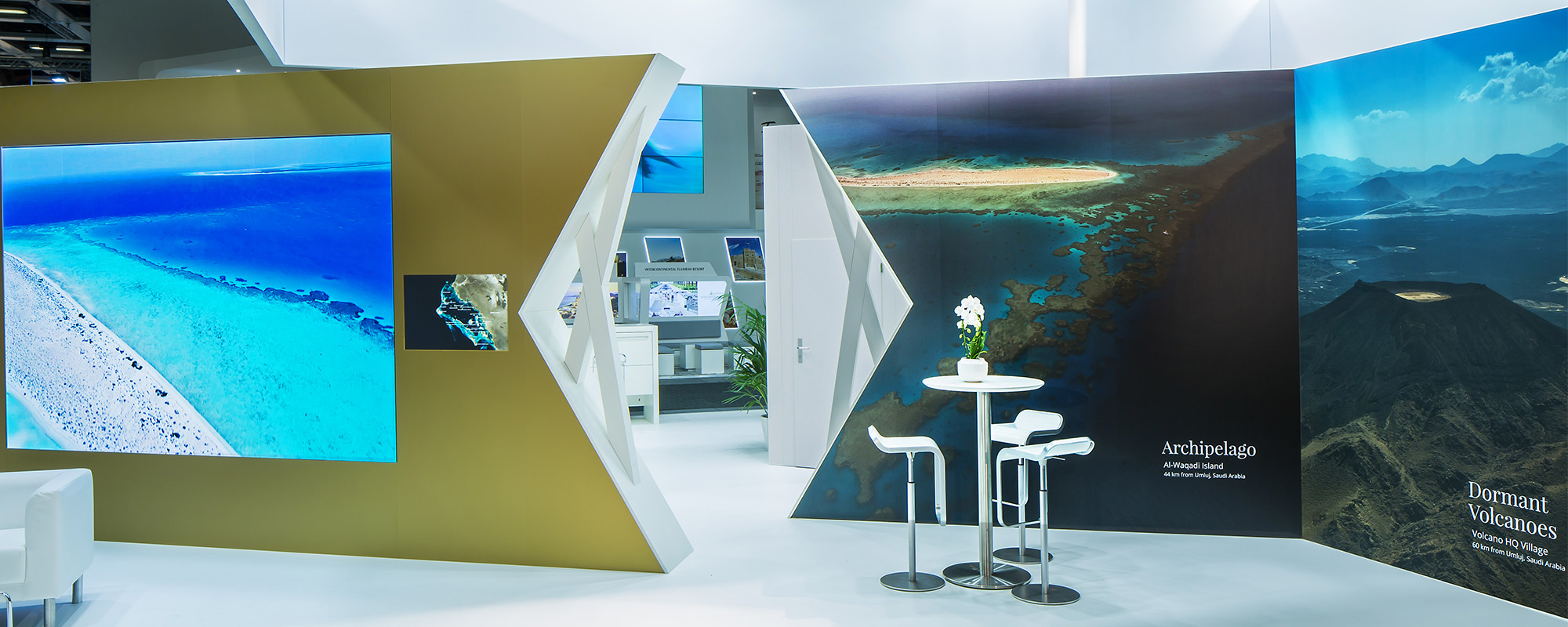 Invest Saudi at ITB 2019
Invest Saudi presented itself in the Arabian Countries Hall at ITB 2019. With its dazzling white look, straight lines and large integrated LEDs, the stand made a classy impression, and set a different design accent in the otherwise playful hall exhibiting the Arabian countries.
The architectural highlights and the eye-catching elements were the arrow-shaped walls located in the middle, which camouflaged the meeting rooms and served as graphic surfaces.
Time is always a challenge in exhibition construction, but in this case the deadline was even tighter than usual. This 200 m2 stand was planned and realised within only 3 weeks.
Service: Overall project management
Concept: Expand
Space: 200 sqm