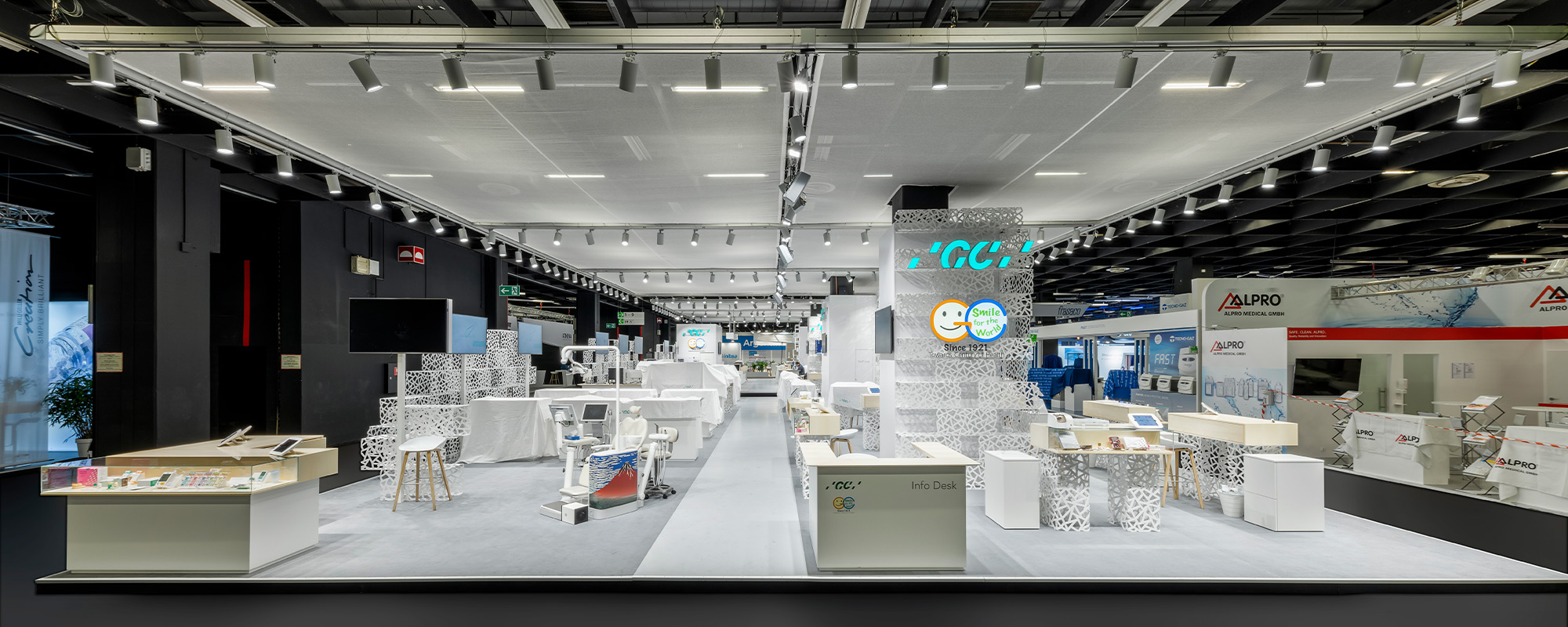 GC at IDS 2019
On the basis of lasered aluminium boxes of various sizes sent to us especially from Japan, and orientated to the traditional Japanese handicraft of "Ireko: Nesting", the designers configured an airy concept that when stacked vertically, represented the branches of a tree.
In addition to being used for the outer facade and room dividers, these boxes were also used as body legs. When combined with the wooden bodies built by us, and the acrylic display cabinets integrated in places, this gave rise to high quality customised counters.
The challenge we faced was ensuring the stability of the boxes when stacked to a height of up to 4 metres. Before the actual assembly began, we therefore carried out a small test run in our workshops to ensure we lost no time at the location, and to guarantee the stability of the structure.
An exciting presentation that was guaranteed to attract the attention of the visitors, and was also a new experience for us as well.
Service: project management, engineering, production, logistics, assembly, storage
Concept: GC + KKAA, Japan and Hauser Design
Space: 455 sqm