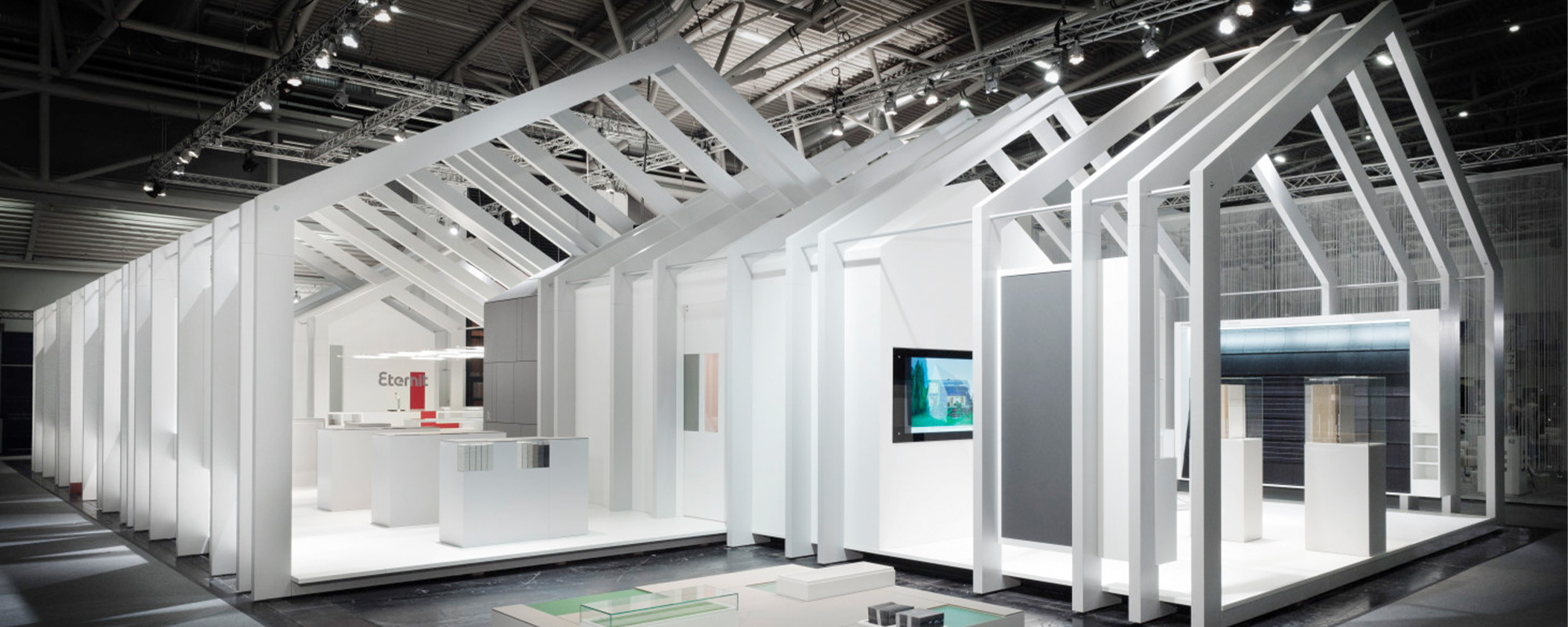 Exhibition architecture as a brand strategy
Astrid Bornheim architects designed the stand as a three-dimensional picture. For this purpose, the archetypal shape of a house was broken down into sequences and resolved in frames. The architectural theme of the building shell opened to present roofing materials, facade materials, and system solutions − which were naturally integrated within the architectural concept. It ranged from individual exhibits all the way through to complete building shells made out of fibre cement. This enabled around 100 exhibits to be incorporated within the exhibition without giving rise to any sensory overkill.
The challenge for us was precisely this integration of the specific products, their use and incorporation in the manufacturing process. We had to create several test structures for this purpose to find the perfect way to implement the concept. The outcome was one of our absolute favourite projects, resulting in a high quality and beautiful space that was used on several occasions. In addition, we only used reusable or easily recyclable materials: wood, glass and fibre cement.
Astrid Bornheim and we won the design award of the American ExhibitorMagazine several times with this stand concept and the realisation.
Service: project management, engineering, production, logistics, assembly, storage
Concept: Astrid Bornheim Architektur
Space: 385 sqm