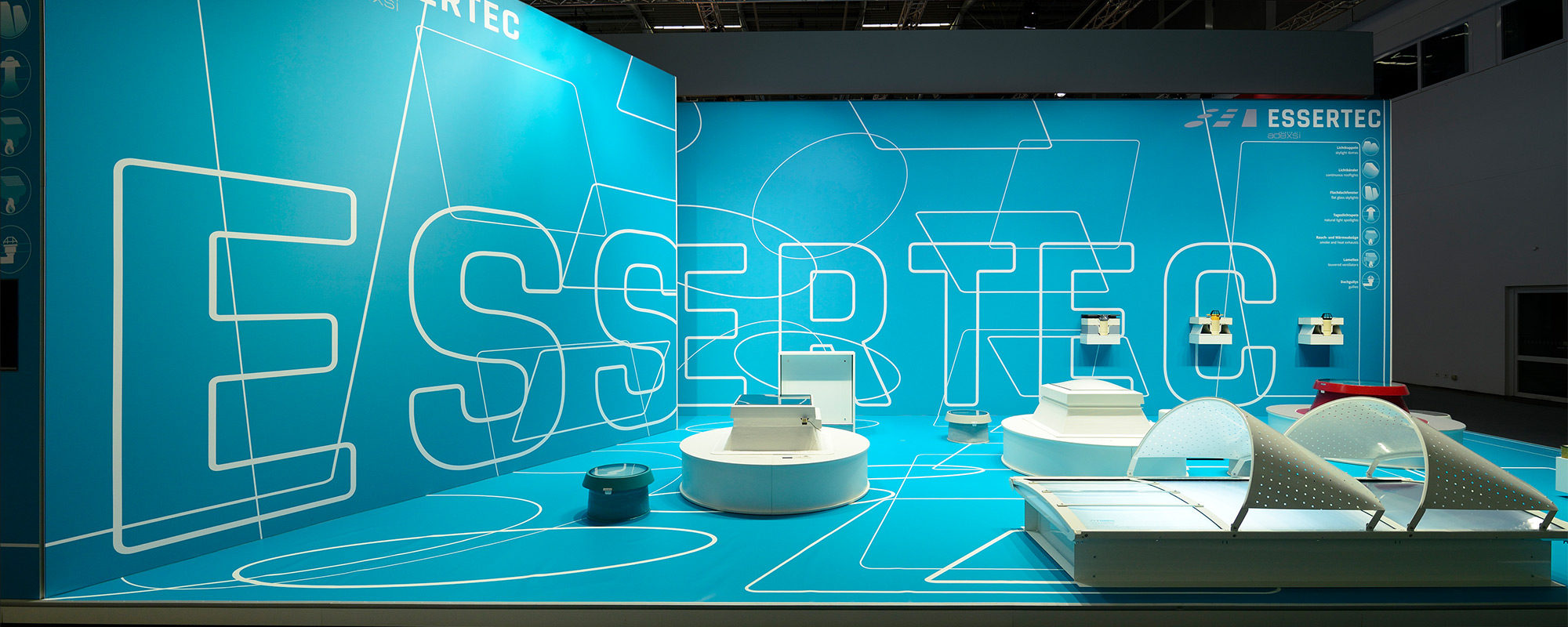 ESSERTEC at BAU 2019
Inspired by the line graphics of the ESSERTEC logo, the architects HEIM B, Ludwig Heimbach and Astrid Bornheim, designed a five-metre-high space which integrated the exhibits in white plinths, and highlighted them in a special way against a petrol-coloured background and flooring.
The product presentation focused on the latest generation of light domes and flat roof windows. The presentation centred completely on the products: no visible seating or meeting rooms.
We had to work with a great deal of detail and precision to realise this concept. The various wall and floor graphics had to harmonise with one another perfectly, and all of the perspectives had to be just right − a difficult task because there is always some movement in a trade fair stand, and the exhibition halls are never completely flat. As a result, we had to work even more precisely and accurately than normal during assembly.
The result was a real eye-catcher: the stand was the focus of a great deal of attention and was warmly received by the visitors.
Service: project management, engineering, production, logistics, assembly, storage
Concept: Astrid Bornheim and HEIM B Ludwig Heimbach
Space: 97,5 sqm