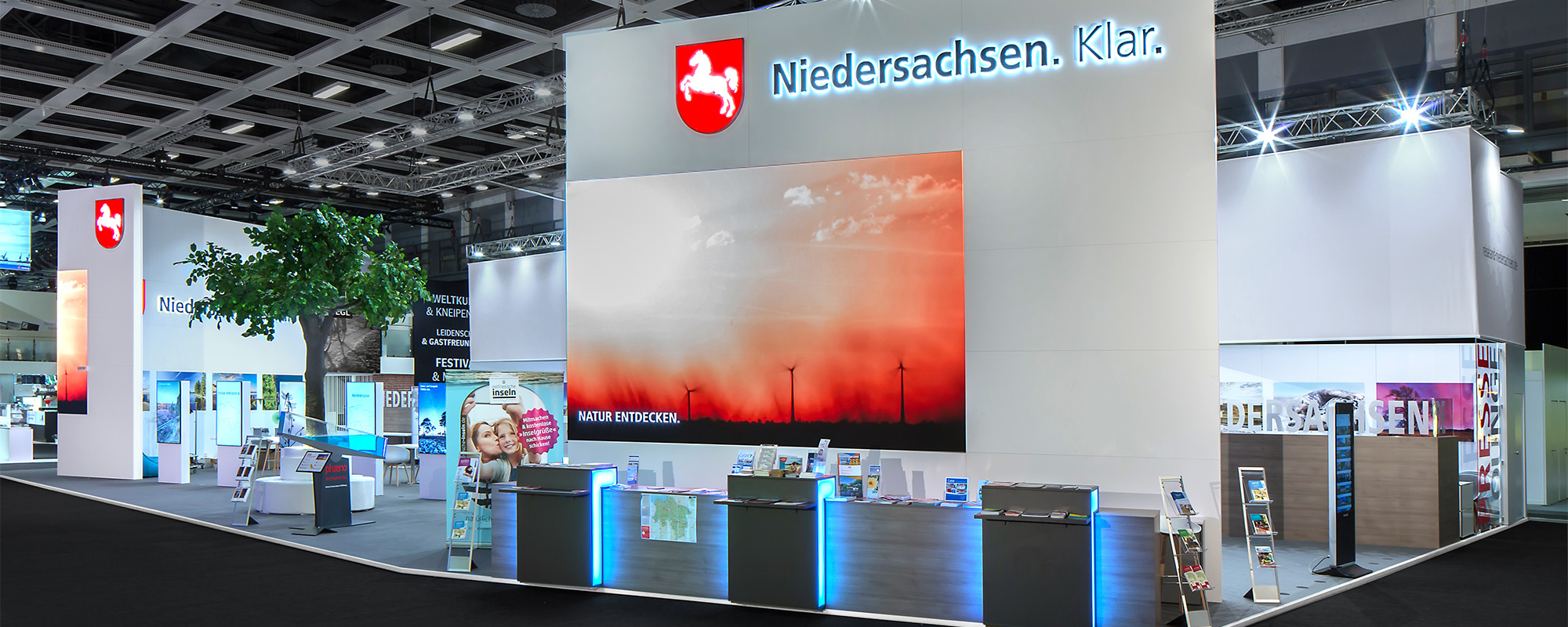 Niedersachsen. Klar.
TourismusMarketing Niedersachsen GmbH (TMN) presented itself for the first time in a new design (reflecting the concept for the state of Niedersachsen) at its presentation at ITB 2019 in Berlin.
Real eye-catchers were the two 24 m2 digital LED walls installed on 6-m-high wall elements for picture and video presentations of the 14 tourism regions in Germany's second largest state.
In total, 16 regions, cities and associations from Niedersachsen made use of the stand for technical discussions and shoptalk. The large bar on the rear wall, the seating behind the high walls, and the two trees, created a town market atmosphere, and therefore a space in which to relax and chat.
When the fair was opened to the general public at the weekend, the whole stand was converted into an activity area: the tables and chairs disappeared to make enough room for the visitors and interactive activity stations.
Service: Conception, project management, engineering, production, logistics, assembly, storage
Concept: ZEISSIG and planprozess
Space: 476 sqm