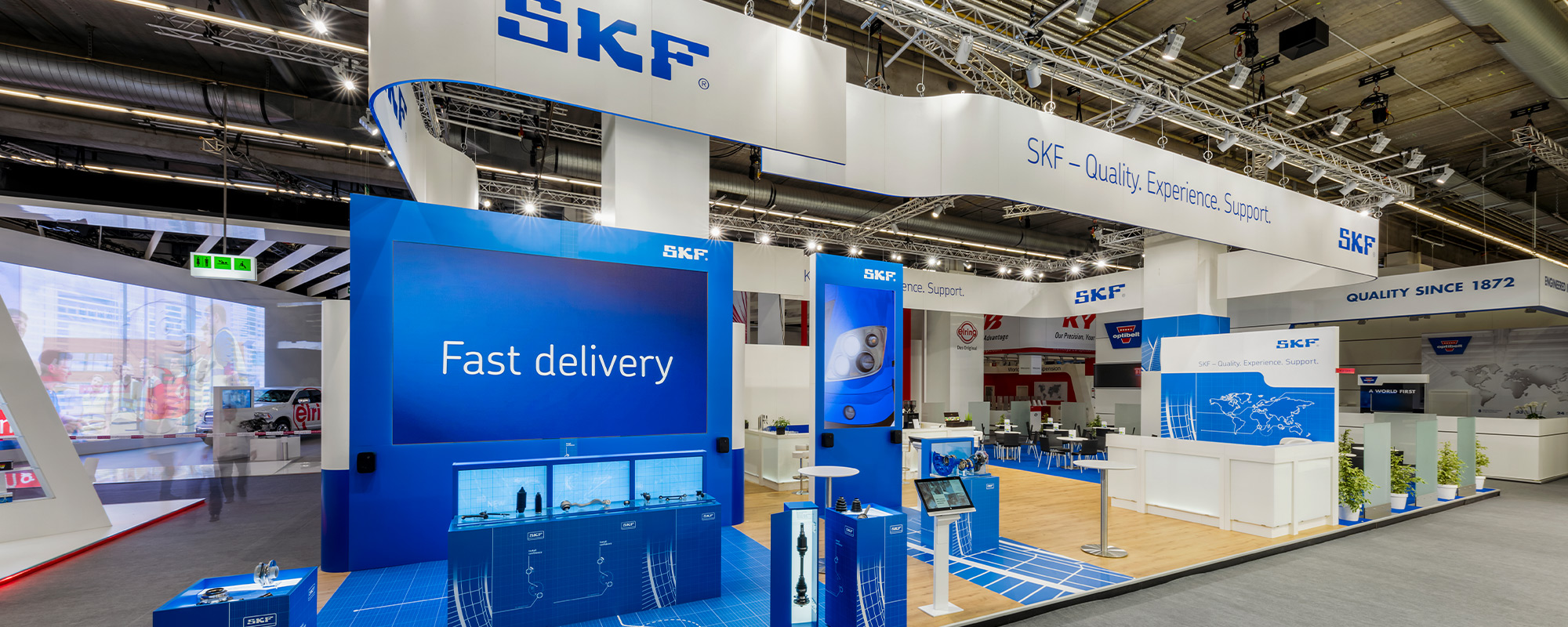 Flexibility thanks to modularity
We have been responsible for realising almost all of SKF's major trade fair presentations since 2016 at a wide range of different events, e.g. Automechanika in Frankfurt, InnoTrans in Berlin, AirShow in Paris, Europort in Rotterdam, Agritechnica and EMO in Hannover, Ashrae in Las Vegas, and many more.
The original concept was created by raumHOCH and was slightly adapted by us in cooperation with SKF to facilitate more practical implementation. Since then, we have been responsible for designing each of the trade fair presentations in line with each specific SKF briefing. Everything from the banner system to the wall configurations and the interior furnishings are all based on modularity and reuse − to fully satisfy the stipulations and conditions.
The fixtures and fittings for the presentations vary depending on the specific range of comprehensive products and services, and we regularly develop new displays to ensure that the products are always presented perfectly.
The big challenge here is co-ordinating the tight schedule of events. We take care of 9 to 19 events world-wide every year which, depending on the scheduling cycles, can often be compressed into just a few months every year.
Service: Conception, project management, engineering, production, logistics, assembly, storage
Concept: raumHOCH and ZEISSIG, Natalia Danz
Space: zw. 30 – 200 sqm, partly double-storey