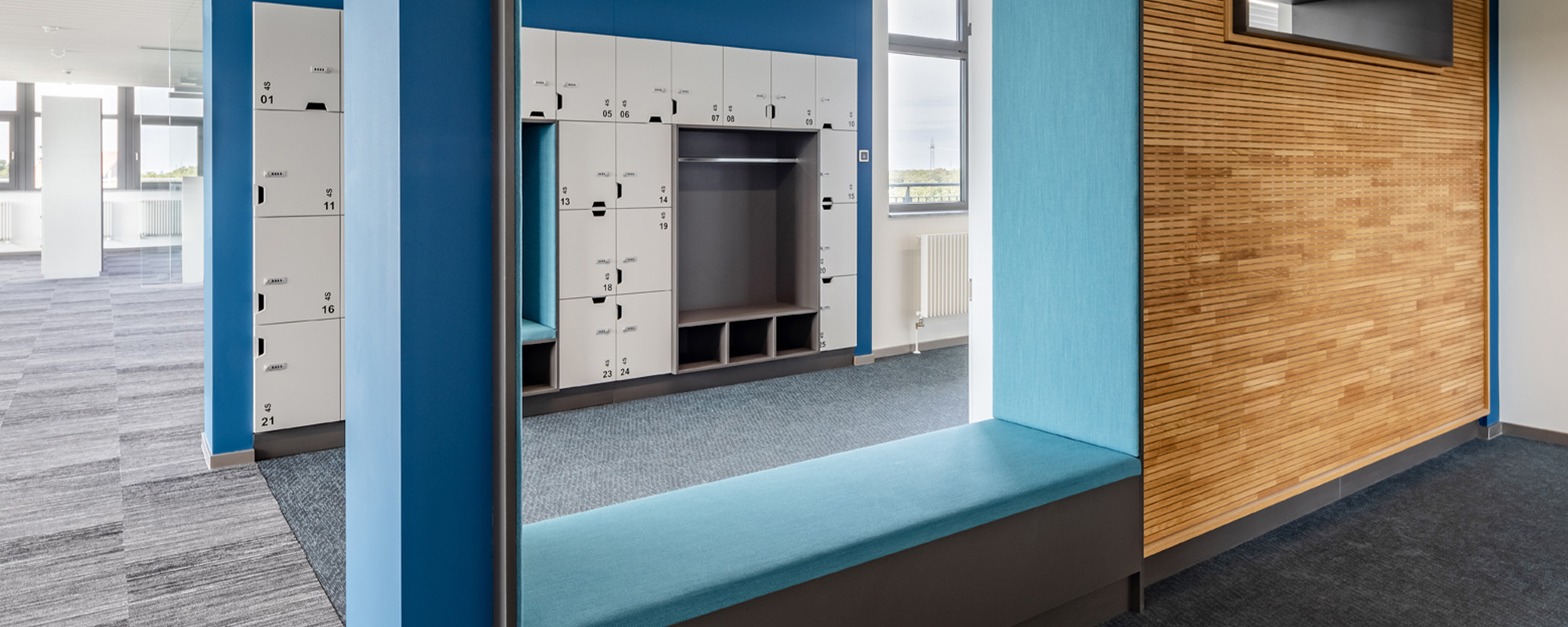 Corporate Interiors – New interior fittings for offices
We have refurbished a former Sparkassen building on 4 floors on behalf of Oberhausener Gebäudemanagement GmbH. Since summer 2021, the building has been used by the social welfare office of the city of Oberhausen with various departments.
We set up the new, modern encounter worlds: from the waiting and reception area on the ground floor to cloakrooms and conference rooms to café bars, copy corners and co-working areas on several floors – a new working environment has emerged through individual furniture and wall cladding.
Service: Project management, engineering, production, locistics, installation
Concept: Meier-Ebbers Architekten und Ingenieure
Space: 4 floors