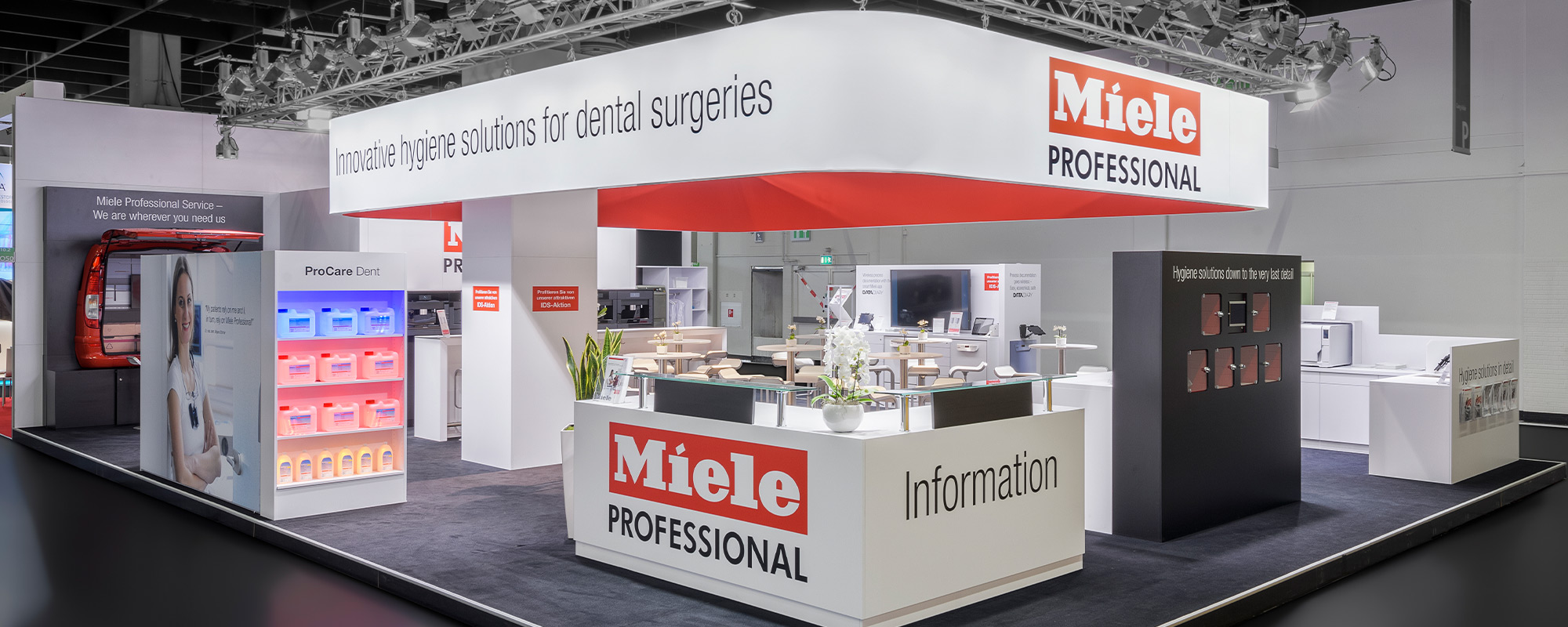 Broad product range – one brand presentation
Miele Professional provides solutions for commercial applications. Miele serves a large number of sectors here, such as hotels and restaurants, laboratories, health and care services, education and service providers such as laundries.
For several years now we have been on board at a broad spectrum of sector shows in the realisation of trade fair presentations designed by Miele themselves. The areas of the stands vary here just as much as the range of products exhibited. The components which we standardised can be individually adapted to meet the requirements in each case and therefore make sure that the brand presentation is always consistent.
Service: project management, engineering, production, logistics, assembly, storage
Concept: Miele
Space: 90 – 350 sqm