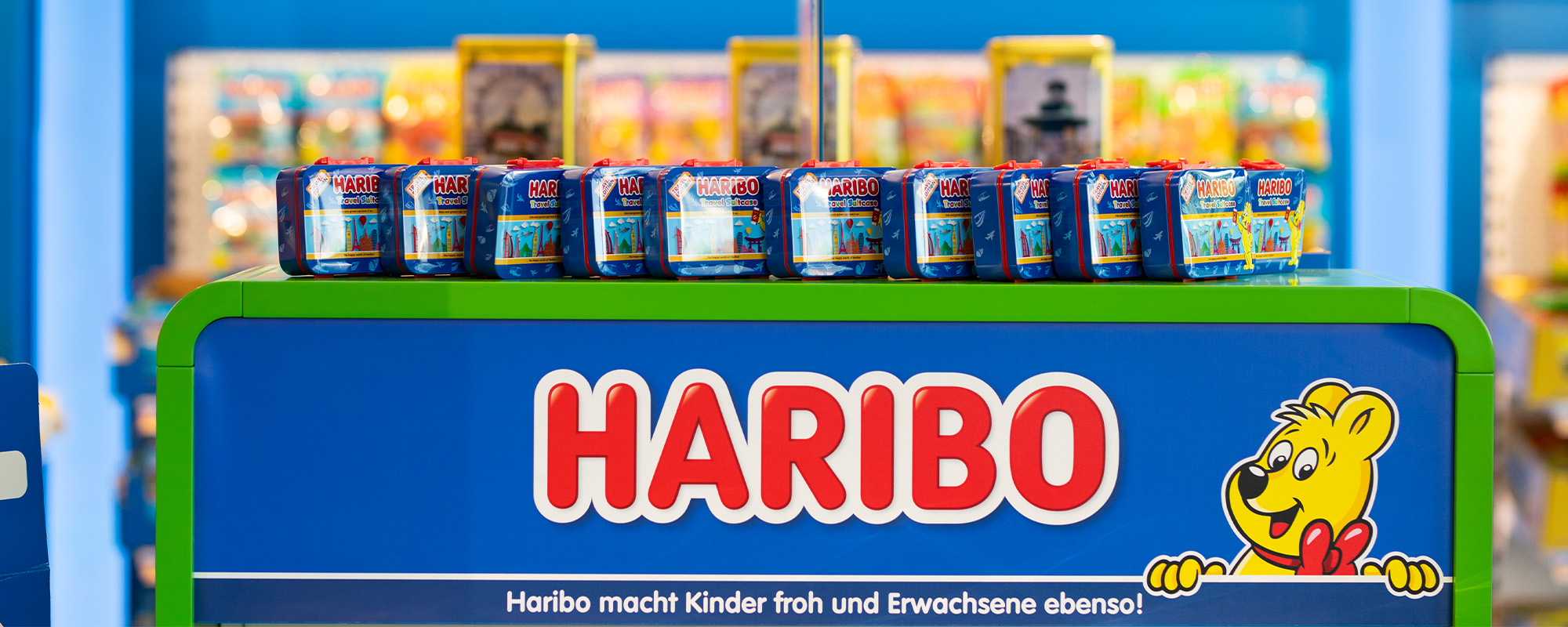 HARIBO-Shop in the Outletcity Metzingen
At the end of August 2021, the doors of the new HARIBO shop opened in the outlet city of Metzingen. HARIBO presents its varied range of products on a sales area of ​​140 sqm. A special feature is the Pick & Mix station, also known as the candy bar, in which national and international items can be mixed by yourself.
After the HARIBO shop in Mühlheim Kärich, the pop-up store in Halle Leipzig and the factory outlet in Grafschaft, this is another shop that we were able to realize for HARIBO. HARIBO now has a total of nine sales outlets in Germany.
Since the beginning of 2020 we have also been implementing the retail concept at various grocery stores. These include, for example, various mid-room solutions, individual displays, 3D logos and graphic work.
The retail design concept, originally designed by the agency Syndicate from Hamburg, and the implementation take up the familiar elements of HARIBO packaging design and are functionally adapted to different market conditions.
All photos copyright HARIBO
Service: Conception, engineering, production, logistics, installation
Concept: Syndicate, ZEISSIG, Laura Feuerhake
Space: 140 sqm