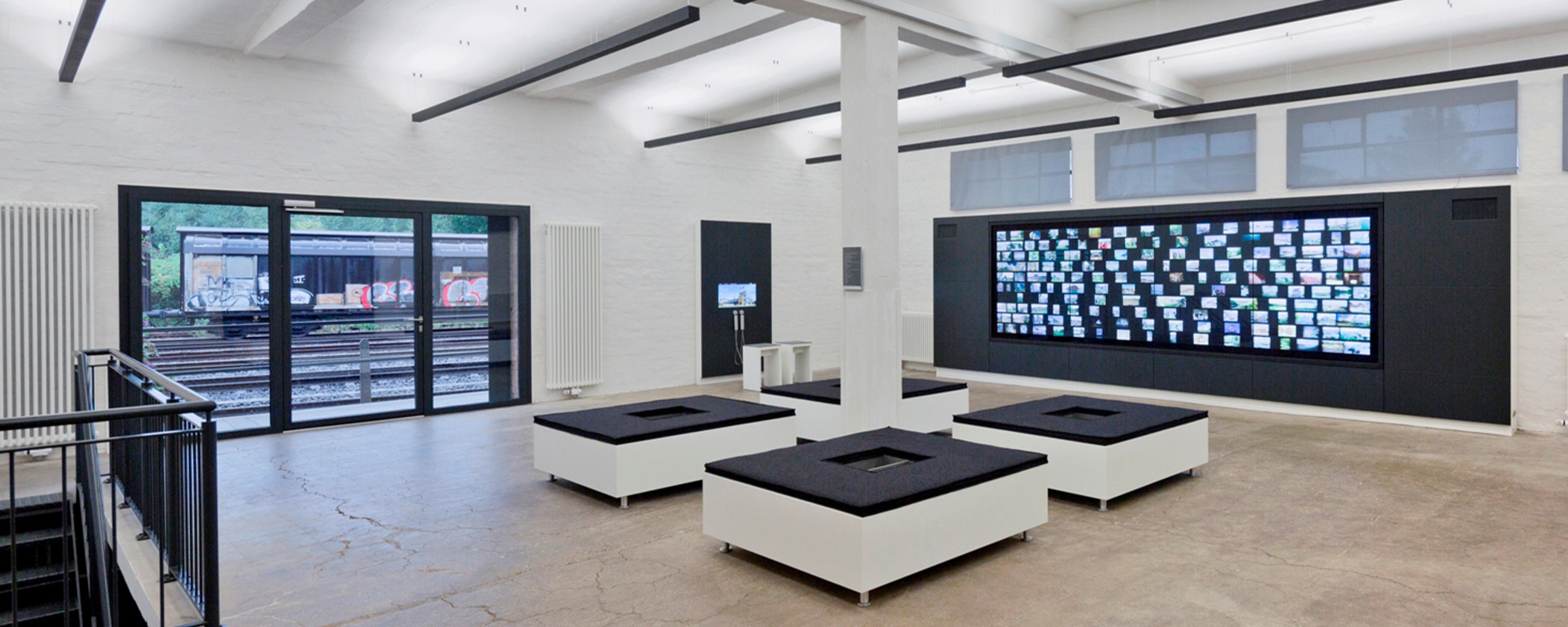 Visitor Center at Fagus-Werke
Redesign of the UNESCO Visitor Center of the Fagus factory in Alfeld.
Following the design concept of the Hannover-based agency ikon, we have realised the production and assembly of the media furniture and graphics for the new Visitor Center in Alfeld.
At the innovative media stations visitors can find out about the history and present of the UNESCO World Heritage site Fagus-Werk. A 3D visualization presents the different construction phases. Informative videos show current activities in the areas of production and culture.
Service: project management, engineering, production, logistics, assembly
Concept: former ikon, today Hunger & Koch